If you would like to know more about what is happening in the Eastern Partnership countries or you would like to hear what young civil society activists think about the latest developments in Armenia, Azerbaijan, Belarus, Georgia, Moldova and Ukraine – check out what our Local Correspondents have to say!
Our local correspondents shared their thoughts about youth policy and education, creative industries and social entrepreneurship, bullying in schools and domestic violence, e-tools for democracy and freedom of information, and many more. Please have a look at the articles produced by our local correspondents covering a wide range of topics and opinions by checking out our Civil Society News section and searching for the #LocalCorrespondents hashtag.
Our Local Correspondents:
Mari Chakryan, ARMENIA
Mari graduated with a Master's in Geography from Yerevan State University, specialized in Geo-ecology. Simultaneously she was involved in the journalistic activities. Her career aspirations and many years of professional experience mainly have evolved in the field of environmental policy, environmental information, public participation in decision-making in environmental matters, and sustainability. She is a president of  Public Awareness and Monitoring Centre NGO and a trainer on Environmental Governance, Green Cities and Ecosystem Services.
Ismayil Fataliyev, AZERBAIJAN
Ismayil graduated from the Academy of  Public Administration where he studied international relations. Since 2011 he has worked for various national TV and online media outlets. Currently, he is a multimedia freelance journalist and a project coordinator in the Azerbaijan Journalists' Network public union  that, along with capacity building for journalists, implements civil society projects on a range of topics: women empowerment, media literacy in schools, environmental journalism. As the 
2019 Fellow
, Ismayil is implementing a project on women empowerment aiming to teach women from IDP communities bread earning and entrepreneurship skills. By doing so he hopes to break outdated stereotypes about the role of women in the conservative society.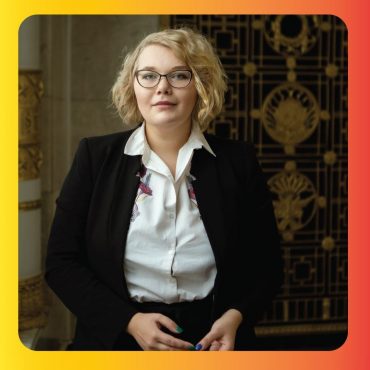 Valeria Volkogonova, BELARUS
Valeria works as Project Manager for the non-governmental organisation "Office for European Expertise and Communications" in Belarus. She is a trainer and facilitator in non-formal education. Valeria is also an editor of Thinktanks.by, an online resource for research communication. Her professional interests include empowering civic activism and grassroots initiatives, non-formal education, popularisation of independent thinktanks and research.
Read articles from Belarus here: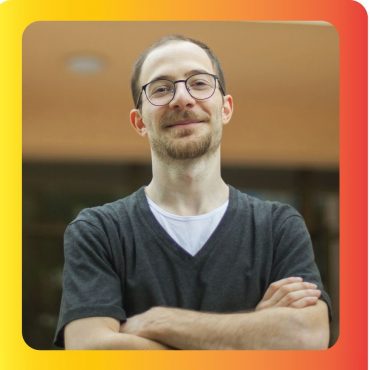 George Chanturia, GEORGIA
George teaches civic education. For most of his professional career he worked on education policy. After graduating from Malmo University and returning to Georgia in 2012, he worked both in the public and civil society sectors. Since 2016 he joined the Georgian Coalition for Education for All and since 2018 is heading it as its director. He has an MA in Organizational Development and Consultancy and also in Cultural Studies. His fellowship in 2018 was about researching bullying in schools in Georgia. Alongside his interest in education policies, he is passionate about history and activism.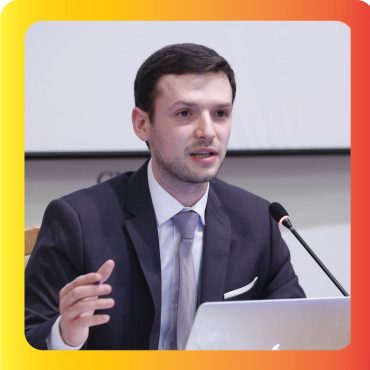 Stas Ghiletchi, MOLDOVA
After graduating from the London School of Economics and Political Science and receiving the prestigious Chevening Scholarship, Stas worked at the Academy of Public Administration on public policy development and policy evaluation. Since 2016 Stas has been working as a public policy expert at the Institute of European Policies and Reforms. Over the past year, he's been particularly interested in improving public transport by fostering citizen involvement through an established public dialogue platform between authorities and citizens. As one of our 2017 Fellows, Stas used an approach based on user perceptions to assess the quality of urban public transport in Chisinau and support the implementation of inclusive public transport services.
Read articles from Moldova here: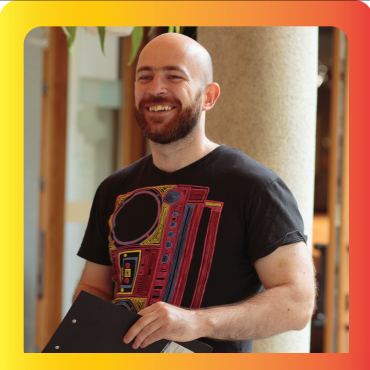 Maksym Mazypchuk, UKRAINE
Maksym is a project coordinator in the civil society sector. His fellowship in 2019 was about increasing the digital capacity of Ukrainian civil society organizations and creating an innovative series of webinars. Maksym has 3 years of experience in communications and project coordination. His professional interests include non-formal education, digital and media literacy, information management, volunteer management. Also, Maksym has a Ph.D. in history.