by Ismayil Fataliyev, Local Correspondent from Azerbaijan.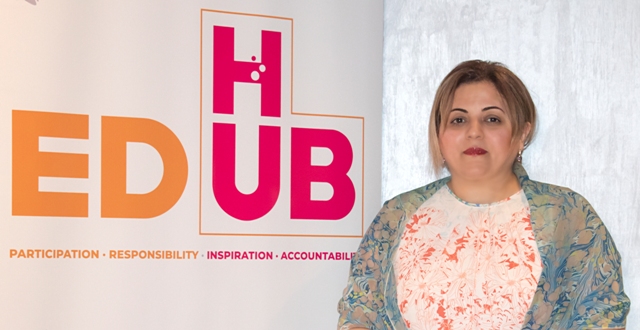 According to the UNDP, Azerbaijan is one of the most advanced countries when it comes to the investments into the youth sector. About 3 million people, a bit more than a third of the total population, are youth aged 14-29. No doubt that the youth is one of the top priorities in the political agenda. Yet efforts of both the government and international organizations are not always enough to include the entire youth range. Here where come youth-oriented initiatives led by grassroots' organizations.  The Education HUB is of them aimed to connect and inspire people who can bring changes to the Azerbaijani society through responsible and sustainable initiatives.
Gulnara Ismailova is one the co-founders of the educational platform. She recalls that back in 2016, three young ladies who held degrees in international education and gained significant experiences through the different international organizations decided to invest their knowledge and expertise in the development of Azerbaijani society.
"We sincerely believe that education has considerable power to achieve sustainable development goals. It will help increase young people's active participation in societal development. Therefore, we decided to establish the Education HUB and invest our knowledge and experience in developing our young counterparts and our country,"- she says.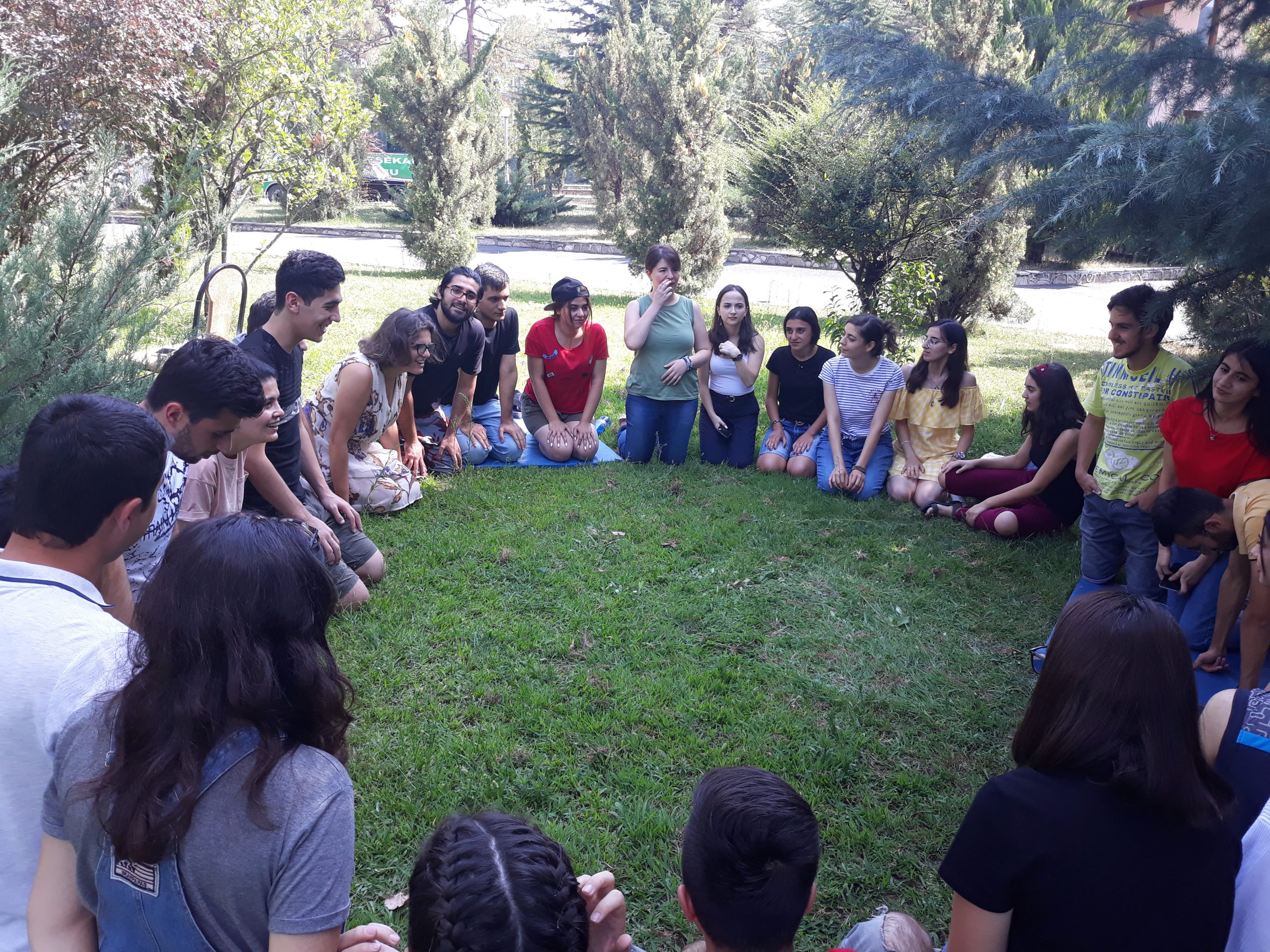 As herself being a social entrepreneur, Gulnara has rich international experience in human resources and social programs development, facilitation, and coaching.  The EduHUB works in following directions:
civic education and innovation aim to empower youth and encourage them to be active in their community. For this direction, the EduHUB chooses art as an innovative tool, working with youngsters to build up an active and participatory society and supporting small community initiatives to increase their involvement and participation in the decision-making process.
community development and social entrepreneurship (SE). Although SE is a new concept for Azerbaijan, the EduHUB successfully works on this and builds cooperation at the national and international levels. Several initiatives to develop social business capacity and support several social business initiatives in the regions have been implemented so far. In this regard, the EduHUB mainly focuses on young females since lack of female participation in the community's social and economic development pushed the HUB team to use SE as a tool for women empowerment.
Gulnara Ismailova says such activities usually prove effective when carried out in cooperation with relevant public agencies. The EduHUB team launched an advocacy campaign and worked with the government institutions and Azerbaijani MPs. At joint meetings they laid out recommendation to amendment the "Entrepreneurship law" aiming to develop of SE in Azerbaijan.
"EduHUB is also hosting social entrepreneurs' forum in Baku. Each year we invite experts from local and international institutions and discuss essential aspects of the SE. In my view, it is also a unique opportunity for us to learn from international experiences and expand our cooperation with different organizations,"- says Gulnara.
It is worth to add that research and consulting are other crucial aspects of the EduHUB through which the team develop policy papers for decision-makers, international organizations.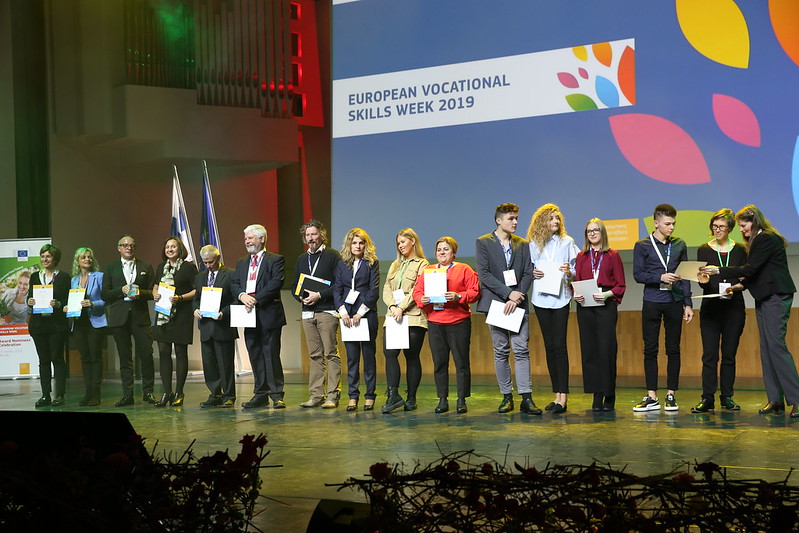 Education HUB is mainly working with the youngsters coming different regions of the country.  Among challenges they want to address there are limited access to the self-development programs, lack of youth, especially women participation in decision-making, lack of community initiatives, etc.
"EduHUB evolves its activities based on experiential learning, which means we provide knowledge and give them space and opportunity to realize their ideas. It's the key and unique difference of the EduHUB. In other words, we allow them to learn how to fishing, instead of providing fish to them. From my perspective, it is an excellent opportunity to learn from your own mistake, reflect and develop your critical analysis, and find a solution for future action," – she says.
Although the main target group of the EduHUB is young people, both male and female aged 18- 30, the team is planning to reach out to elders, especially in the frame of social entrepreneurship programs.  There is a need and room to make the latter to get familiar with new technologies and improve their experiences.
The Education Hub`s team consists of about 15 people, including staff, facilitators, researchers, and mentors. There is also a big alumni network who mainly come from regions and involved in the EduHUB's initiatives as a  volunteers. By taking part in activities the latter improve their knowledge and skills as mentor or project coordinators. The team has also a facilitator` pool who gained knowledge, skills, and experience as an international educator and, with great enthusiasm, transfer their expertise to Azerbaijani society's development.  Although the EduHUB is relatively a young organization, it was one of the finalists in the ETF Vocational Education week and got a chance to present its social entrepreneurship initiative at the conference in 2019.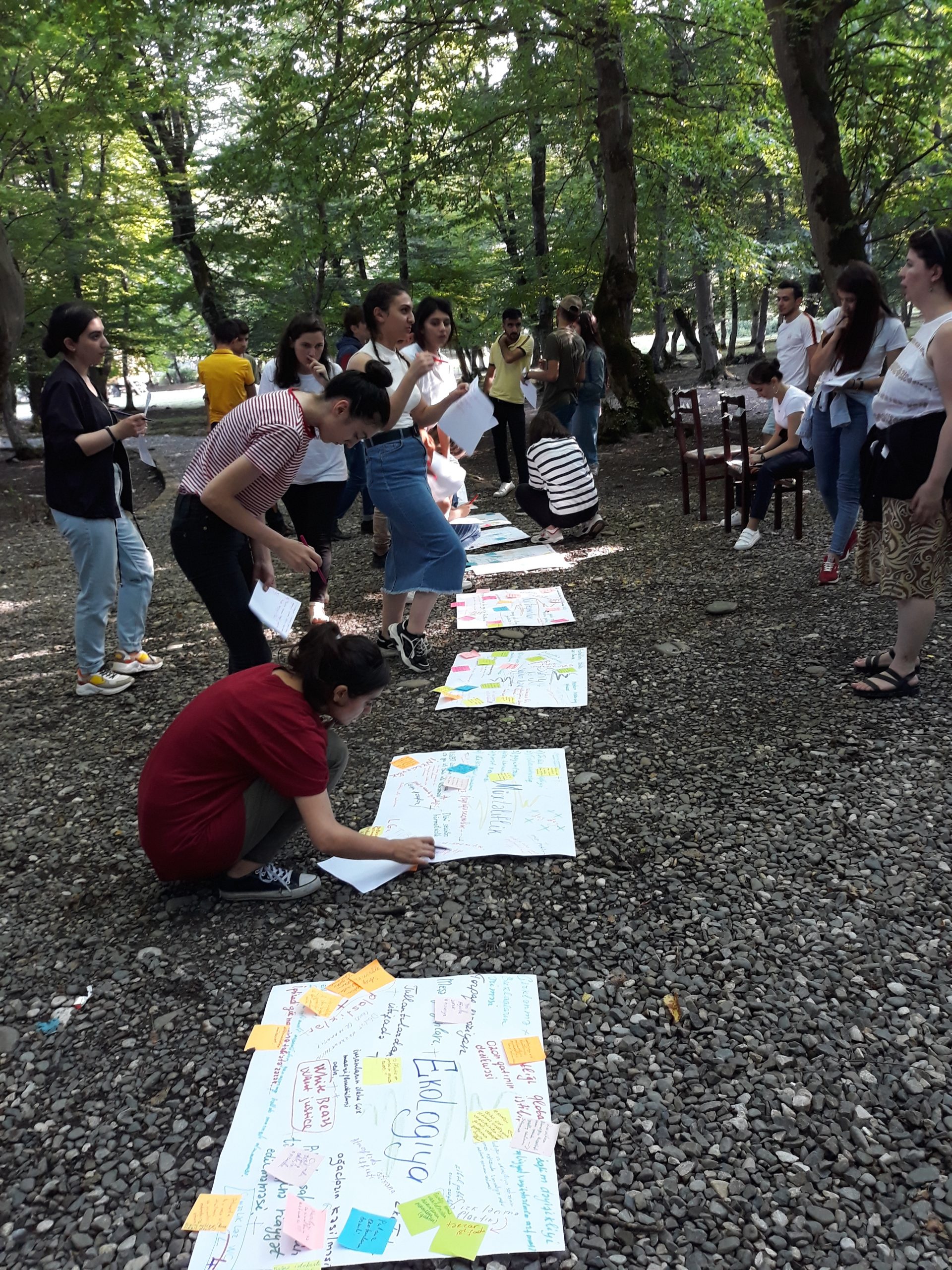 Gulnara Ismayilova adds that elaborated learning programs helps to improve creativity, critical thinking, give attendees space to practice and gain knowledge. She is sure that learning by doing approach is one of the essential needs, which Azerbaijani youth are needed. Concerning future prospects, the EduHUB plans to expand its SE activities and spread this concept in different fields, like vocational and high education.
"We are in the negotiation stage with the high education institutions and planning to cooperate with them in SE curriculum development and design various SE activities and support innovative development among the students. Besides, we will keep our focus on working with the regions and support the development of community-based initiatives. Also, the EduHUB programs have a robust follow-up approach, and it helps us keep involved in our fellows in future development opportunities, "- she concludes.
This article was produced by Ismayil Fataliyev, the Project's local correspondent and EaP Civil Society Fellow from Azerbaijan in the framework of the EU-funded 'Eastern Partnership Civil Society Facility – Regional Actions' Project. Its contents are the sole responsibility of Ismayil Fataliyev and do not necessarily reflect the views of the European Union or the Project.
Read more about our local correspondents here.