by Ismayil Fataliyev, Local Correspondent from Azerbaijan.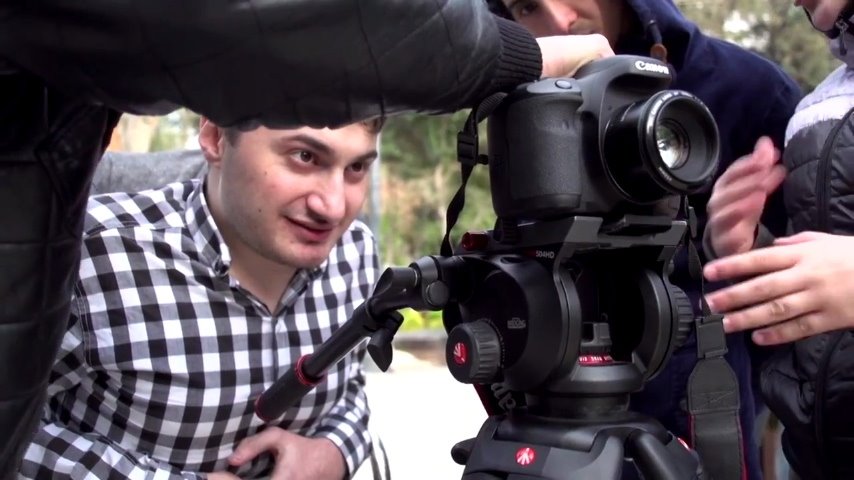 Maser Hasanov is a 29 year-old short-film filmmaker. Due to the spine-related problems he experiences certain difficulties when walking. Nevertheless, Maser is a laureate of the Presidential Youth Prize in the field of culture and holds a master degree in film directing. But his interest in filmmaking appeared before he finished school.
"In my penultimate year at school, I took part in an interschool amateur filmmaking competition. The topic was about ecology. I made a video about the ecological situation in Sahil, a neighborhood I was living back then and won the second award. But the main prize for me was the fact that local authorities carried out clean-up works there. I realized I can make a bigger impact via my videos and focus on more important issues."
Since then Maser has frequently participated in various national and international festivals for young filmmakers. He says he was getting more determined to see his next film on a big screen after each success.
"My goals change over the years. When I was a student. I dreamt to become the first Azerbaijani film director to win an Oscar. Then, I wanted to make films about the Azerbaijani history so that everyone could get to know our interesting history. A bit later, I was just happy to watch my films on big screens."
Now his dream is to fully master filmmaking skills and not only represent his country in major film festivals but return home as a winner. According to him, if a young film director wants to succeed he or she needs to work hard, read a lot of relevant books. Moreover, one must find his own angle, genre, and work more in this direction.
Experienced film directors and experts in the field are sure Azerbaijan has a bright generation of young filmmakers. But pure enthusiasm is not enough as it is extremely hard to pass this road alone i.e. support of more experienced colleagues is very crucial.
Aliisa Cabbarov is an Azerbaijani film director, script writer and film producer. He has been working with young filmmakers for a long time. He founded the Association of Young Film Producers which aimed to train filmmaking students, attract creative youth in filmmaking, set up relations with foreign peer organizations, and promote filmmaking by various publications.
"We published analytical film magazines such as the"Focus" and "Prince", held short and documentary filmmaking projects for young filmmakers. Within the Fokus Cinema House project we arranged master classes on filmmaking, a couple of international workshop on multicultural values"
Cinema Youth Filmmakers Center (CYFC), a public union, is another initiative aimed to help young filmmakers to become professional. Its founder Fehruz Shamiyev says the CYFC conducts educational activities for young filmmakers as well as back them in project development. With financial support of the Azerbaijan Youth Foundation the CYFC has implemented projects aimed to help young filmmakers prepare documentary film project outlines, provide them with guidelines to gain access to international film festivals.
"The educational center at the Baku Institute of Cinema organizes 3-5 months long courses for talented youth who are interested in cinema. We held courses on film directing, screenplay, and acting skills until January 2020. Together with the CYFC experts, another famous national filmmakers and actors held master classes for our students too"
Some graduates continue education at Universities of Arts in Azerbaijan, Russia, the United Kingdom. Others either have already starred in short and long-length films or started professional careers as film-directors. Fehruz proudly recalls that his students won awards in all three short-film script writing competitions organized by the Union of Cinematographers of the Republic of Azerbaijan.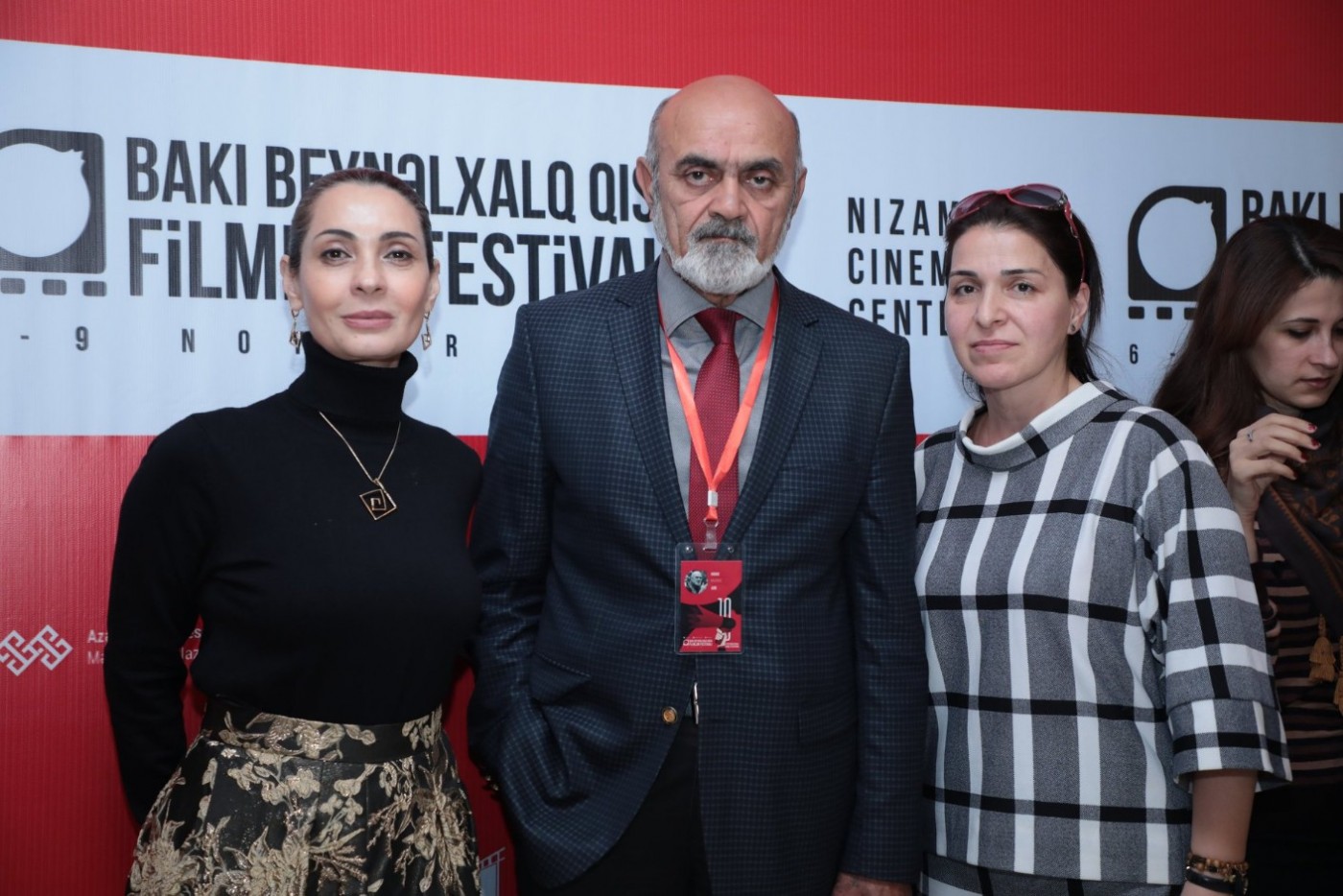 Since 2004, the Center has organized the Baku International Short Film Festival. This annual festival is the longest lasting, and currently the largest one in Azerbaijan. Film directors from more than 60 countries send their documentary and animation films to the event. More than 20 foreign directors visit it and hold meetings and discussions with Azerbaijani colleagues.
'Participants compete for the Golden Pomegranate. We have separate programs for local and international participants. By doing that, we aim to attract as many local film directors and filmmakers as possible, encourage, motivate them, and support their interesting projects in the future. Winners also receive technical and post-production support."
The CYFC founder sadly says one of the biggest challenges in this field is project financing even though the Ministry of Culture takes certain steps in this respect. He is sure young filmmakers have a long way to go and desperately need international experience exchange.
"When watching the films of Azerbaijani directors, it is obvious there are many talented youth with interesting styles who can speak in "the cinema language." Just because there is insufficient exchange of experience, their works are laconic, a little mental. It is difficult for us to look at our work from the side. This is mainly because most projects are prepared by one person."
He says it is necessary to increase the number of cinema-oriented education centers for youth which hold short-term courses and master classes. Fehruz is in favor of long -lasting cooperation between private, civil society, and public institutions such as the Ministry of Culture, the Union of Cinematographers of Azerbaijan, especially for the production of short films. He believes it will prove fruitful and effective for young filmmakers.
This article was produced by Ismayil Fataliyev, the Project's local correspondent and EaP Civil Society Fellow from Azerbaijan in the framework of the EU-funded 'Eastern Partnership Civil Society Facility – Regional Actions' Project. Its contents are the sole responsibility of Ismayil Fataliyev and do not necessarily reflect the views of the European Union or the Project.
Read more about our local correspondents here.