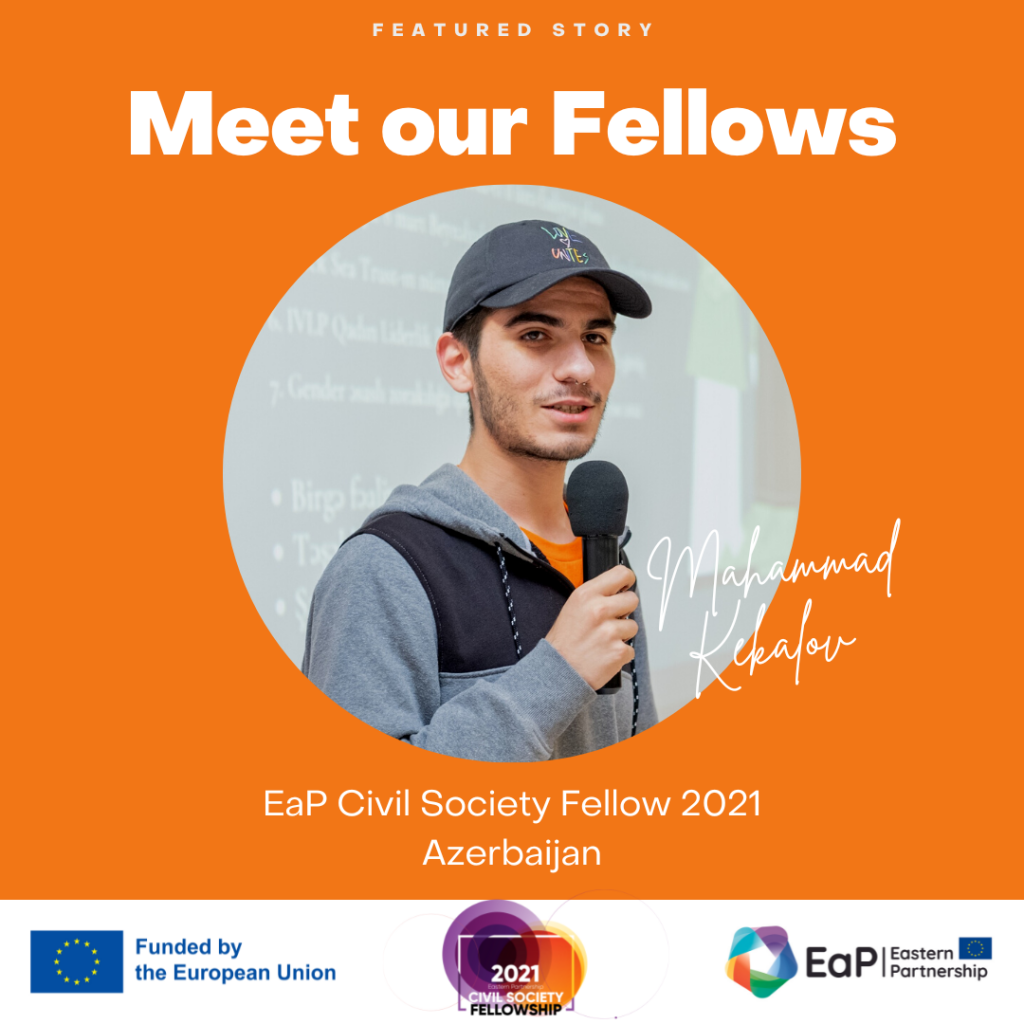 When, as a child, Mahammad Kekalov lived with his grandmother in Nort-West Azerbaijan, he integrated his grandmother's severe visual impairment into his daily life as a matter of fact. Her disability had to be always kept in mind. The house needed to be adapted to her needs. Their daily routines had to be adapted to her needs. This very personal life experience introduced Mahammad very early on to the issue of disability. He then found a more theoretical framework for his lived experience when he went on a high school exchange programme to the US. His host introduced him to the issues of disability and inclusion and gave him the opportunity to see how disability NGOs work in the US.
Back home, Mahammad found himself comparing what he had seen in the US with the reality of Azerbaijan. This ultimately inspired him to start a fashion brand Kekalove Adaptive for people with disabilities. After two years of preparations, he was presenting the first adaptive fashion show in Azerbaijan for people living with disabilities. While putting together the adaptive fashion show , Mahammad worked closely with people with disabilities as models as well as in the co-creation process for the clothes. After a short while, accessibility problems became painfully obvious. Most buildings were not accessible and where ramps were installed, they could be dangerous due to faulty construction.
Kekamaps felt like the next natural step. Modelled after a similar initiative in Ukraine, Kekamaps is a tool for evaluating and reporting on the accessibility of public spaces, aiming to transform Baku into an accessible city. With EU support through the Eastern Partnership Civil Society Facility, Mahammad could work on developing and launching his idea.
As Eastern Partnership Civil Society Fellow, he is trying to promote the usage of KekaMaps.com, build a network of cartographers and encourage young disability rights defenders in Azerbaijan to maintain the platform. Before his fellowship started, Mahammad organized mapathons in Baku and other cities, actively encouraging people to map new objects. He realised that, for Kekamaps to work, this is what he needs to do: reach out to people to significantly increase usage of the platform. In more technical terms, he needed to improve his user retention and user acquisition strategies. The fellowship funding also allowed him to improve the UI/UX design of the platform and add new features. Gamification elements, such as ranking users by the number of reports they submit and providing small gifts as incentives do seem to increase the number of reports logged into the system. Mahammad hopes the community around Kekamaps will grow stronger, not least because it can be a tool for people to advocate for their own rights.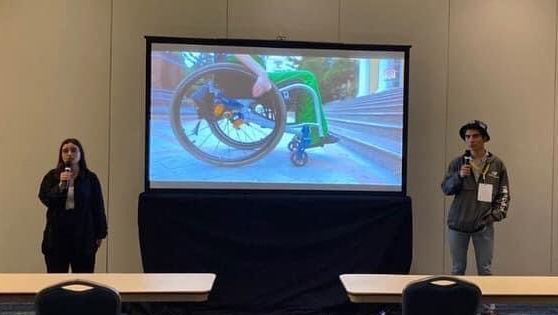 Recent experience also showed that working with building owners is crucial for the improvement of accessibility. And positive examples are also important to showcase, i.e., mapping buildings that have good accessibility. In fact, Mahammad is now thinking about setting up a certification process through which building owners can get their properties certified as having good accessibility.
When asked about the most memorable moment since he started working on Kekamaps, Mahammad told the story of managing to pressure an owner to fix the ramp in a building. The ramp was so terrible that two people could not push a wheelchair up. As this happened during one of the Kekamap sprints, journalists documented the incident. The situation got very tense, and the Kekamaps team was asked to leave the building. Mahammad and his colleagues reported the incident to the Ombudsman and the owner ultimately fixed the ramp. This very concrete result inspired the team to do more and showed a way forward for working with the government to advance the issue of accessibility. Infrastructure problems prevent people living with disabilities from accessing education, healthcare, employment etc. It is crucial to take accessibility seriously.
Mahammad is already starting to see the fruits of his efforts as additional recognition and support for his initiatives. Kekalove Adaptive won awards in Azerbaijan and abroad, including at the Discover Europe Module B Azerbaijan organised by Startup Campus. KekaMaps won first prize at the Start.up! Germany Pitch Event 2022 organised by the German-Azerbaijan Chamber of Commerce and was included in the top 16 student-led social businesses across the world at the Enactus World Cup in 2022.
In the future, Mahammad's plans include taking Kekamaps to different cities and finding dedicated people and local communities that can contribute to extending the platform. For Mahammad, as a true believer in social entrepreneurship, commercialising the app is an objective as well. And the EU's Fellowship Programme is the perfect testing ground for his innovative ideas.
Find other Featured Stories of our EaP Civil Society Fellows here. 
Background information:
Mahammad Kekalov is one of the Fellows of the Eastern Partnership Civil Society Fellowship programme funded by the European Union. Its main objective is to support civil society activists or civically minded people from Armenia, Azerbaijan, Belarus, Georgia, Moldova and Ukraine who demonstrate a deep commitment to leading positive social change in their communities. The Eastern Partnership Civil Society Fellowship programme has been running since 2017 and today the Fellowship alumni has over 130 Fellows from across the six countries of the Eastern Partnership. Details about the Fellows and their Fellowship projects can be found here.