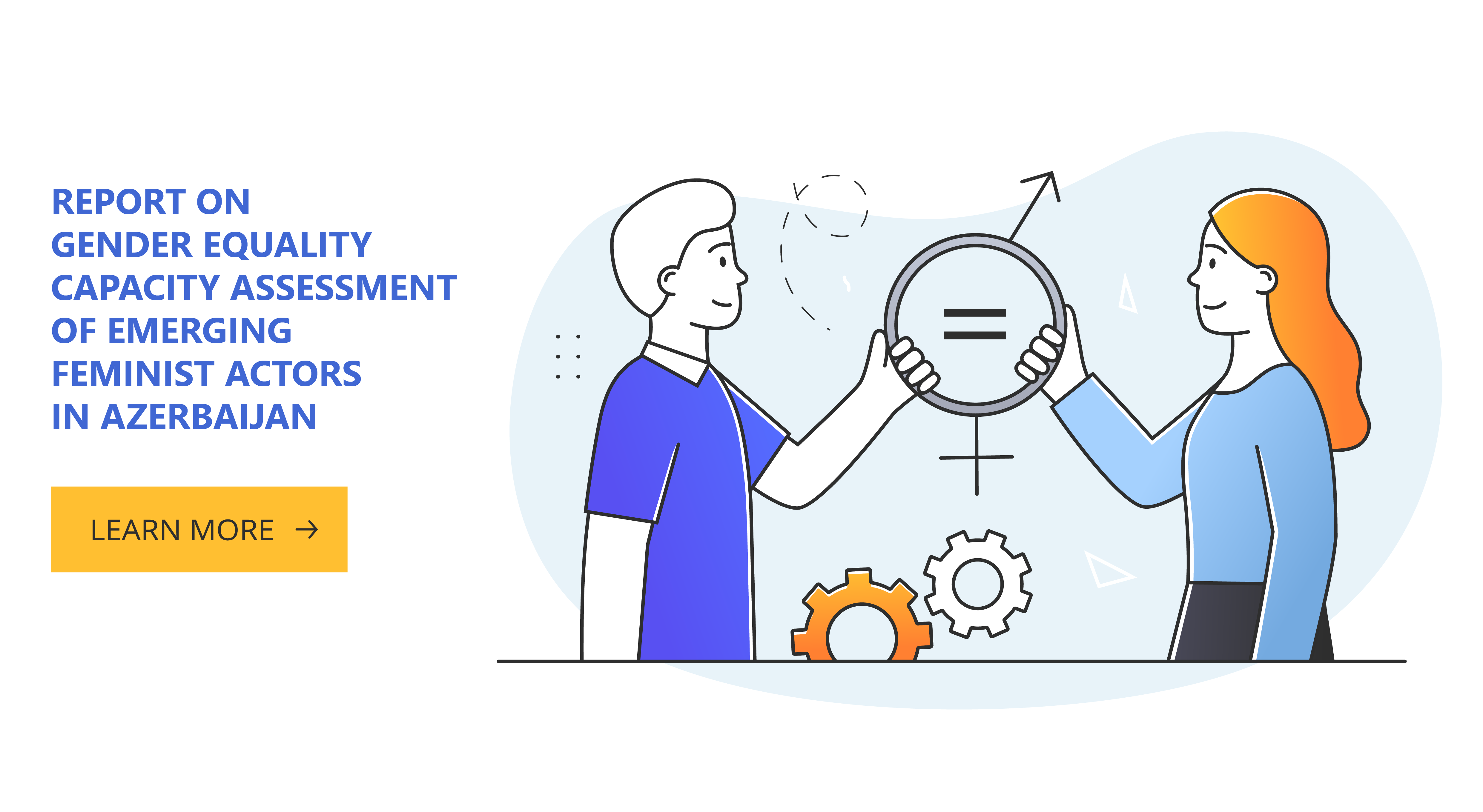 Since 2016, a new generation of feminist actors has emerged in the civil society landscape of Azerbaijan. These actors primarily use social media to communicate the essence of feminism, discuss gender issues openly, promote gender equality and women empowerment, and denounce harmful cultural practices that impede the advancement of gender equality in the country. Their passion, boldness, creativity, and wide outreach in gender equality advocacy is unmatched when compared to previous grassroots initiatives.
The gender equality capacity assessment of emerging feminist actors employed quantitative and qualitative research methods to gather and analyse the data on the capacities and needs of these feminist actors.
The assessment covers the following:
A review of the legal and regulatory framework for women's rights and gender equality in Azerbaijan
An overview of the emerging feminist actors in Azerbaijan based on data from an online Gender Equality Capacity Assessment Questionnaire and individual semi-structured interviews
An assessment of the knowledge, understanding, and skills the feminist actors have on GEWE and on the groups'/organizations' gender architecture and gender policy
Recommendations on ways to improve the gender equality capacity of the feminist actors in Azerbaijan.
The full assessment can be accessed here: Gender Equality Capacity Assessment of Emerging Feminist Actors in Azerbaijan