Given the complexity and multi-dimensional nature of the Project, the success depends heavily on the quality of the Key Expert team in particular. The expert team offers an ideal mixture of skills and experience in empirical studies and applied research, capacity building and eLearning, IT development and promotion, and communication. It has been carefully balanced to meet the demands of the 5 Project components.

Ms. Olga Kennelly, Acting Team Leader / Project Director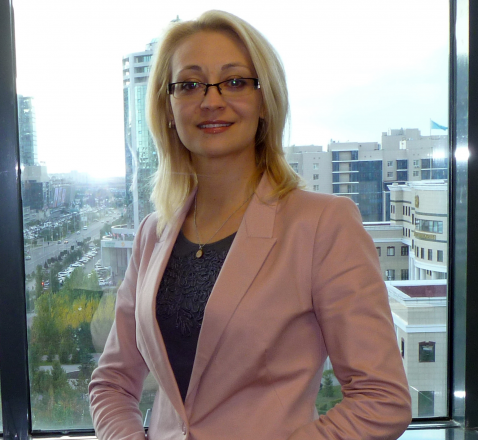 Ms. Olga Kennelly has a Master's Degree in Public Administration from the Maxwell School of Citizenship and Public Affairs in Syracuse University, USА, the leading graduate school in public administration. As Director of GDSI, she has been responsible for the design and implementation of GDSI projects internationally for more than 15 years. As well as providing overall direction to teams of multi-disciplinary experts, she has many years of hands-on experience in carrying out long-term assignments in transition countries.
Ms. Kennelly is well-experienced in the management of EU funded projects, having successfully served as project director on over 20 long-term projects. She is fully conversant with the theory and practice of quality assurance, logical framework planning, HRM, team building and creative problem solving.
Ms. Kennelly has worked in the area of regional development, public administration reform, economic development programming, training and capacity building, organisational development, managerial leadership enhancement, quality assurance, project results dissemination, etc. A fluent Russian speaker and native of Kazakhstan, she is fully aware of all the key developments in economic and social policy in the Eastern Partnership member states that are likely to have an impact on the implementation of the current project. She has worked in Azerbaijan, Moldova and Ukraine, as well as in Russia, Kazakhstan, Turkmenistan and Uzbekistan, and this wide experience in the region will be important in finding practical solutions to key project problems as they arise.
Ms. Kennelly is an experienced trainer having delivered over 50 specialised training programmes, both in organisational development areas and other fields, e.g. MIS for development projects, peer mentoring of young public officials, methodologies for recruitment of public servants and project planning.
Mr. Volodymyr Ivanov, Expert for E-Learning process and platforms

Mr. Volodymyr Ivanov is a Director of BTDC non-government organisation in Ukraine and experienced elearning expert (with Master's Degree in Computer Science from National Aviation University, Kiev, Ukraine). He has over 20 years' hands-on experience on assignments in the CIS countries in developing of e-learning tools and ICT applications, almost 20 years of proven experience in the field of civil society, CSO, SME development, social work, education, policy development and evaluation (including 15 years of proven experience with international development programs).
Mr. Ivanov was involved in development, launching, supporting and promoting of innovative e-learning courses for different target audiences in the Eastern Partnership countries – students, teachers, entrepreneurs, state officials, key experts and policy makers.
A fluent Russian and English speaker, Mr. Ivanov is aware of key developments in modern e-learning tools and technologies, as well as in overall economic and social policy in the region, which are very important for the implementation of the current project. He has worked in Ukraine, Belarus, Russia, Moldova, Azerbaijan and Uzbekistan.
Mr. Ivanov has unique and proven experience in the development and management of various international ICT and e-learning initiatives in over 10 long-term projects. Mr. Ivanov is fully conversant with the theory and practice of software design and development, all stages of the e-learning platforms set up, including content development, instructional design, multimedia development, testing and quality assurance, communications with teachers and users.
Ms. Iryna Velska, Expert for Developing New Digital Content and Organising Hackathons

Ms. Velska holds a Master's Degree in Journalism and Media Management. She has proven experience working as visibility expert for EU-funded projects: she has designed communication strategies, selected communication channels and developed online and offline tools for a number of projects.
Ms. Velska is proficient in developing and administrating websites built on open source and commercial platforms. Being a professional graphic artist, she supervised and directly participated in the development of more than 10 websites: blogging platforms, companies' and projects' web-pages, news portals, internal staff portals, online media, and online catalogues. Her special area of expertise is usability and user-friendliness of resources.
Ms. Velska has worked as a reporter for Kazakh, Georgian and international mainstream and new media, and in media development organisations. Being a member of Panama Papers Project, Ms. Velska is an advanced user of online tools for structuring, sharing and visualizing information. As a coordinator of development projects, she took part in the implementation of projects focused on media and civil society in Central Asia, legislation analysis and protection of civil and political rights.
Ms. Velska is well-experienced in organizing and implementing large national and international events, including the first meet-up of bloggers in Central Asia in 2006. Together with young IT developers and bloggers, Ms. Velska initiated and organized BarCamp Central Asia in Bishkek, Kyrgyzstan, in 2007 and BarCamp Caucasus in Tbilisi, Georgia, in 2008.
She is a native Russian and Ukrainian speaker, fluent in English and German.
Ms. Elena Palivoda, Expert on Communication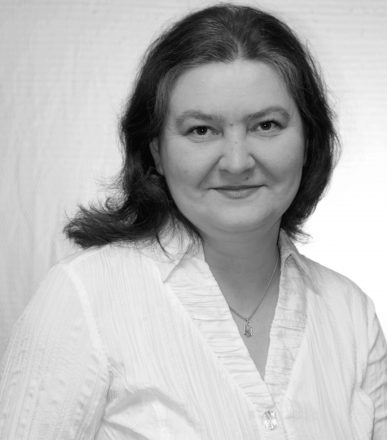 Elena Palivoda is a communication and PR professional with over 20 years of experience in multicultural environment in EU-funded projects and private companies with a focus on public relations, communication, media activities. She holds a master's degree in philology and accomplished an Advanced Certificate in Public Relations from the Chartered Institute of Public Relation (UK).
From November 2011 to June 2015 Ms. Palivoda worked as a Key Communication Expert in the EU funded project "Eastern Partnership Culture Programme, Regional Monitoring and Capacity Building Unit", where she coordinated and implemented the communication strategy in six Eastern Partnership countries – Armenia, Azerbaijan, Belarus, Moldova, Georgia and Ukraine.
From 2005 – 2011 Ms. Palivoda was the Development and Marketing Director of FGL Energy, a private company specialised on marketing, media relations and event management in the energy sector. Dating back to 2002 Ms. Palivoda started to work on communication and PR issues with a focus on the energy sector as a promotional expert of the EU- funded INOGATE project.
She has proven experience in the development and implementation of marketing and PR campaigns, capacity building in the field of communications and PR.
She is fluent in English, Russian and Ukrainian languages.
Ms. Anna Lobanova, Civil Society Fellowship Programme Coordinator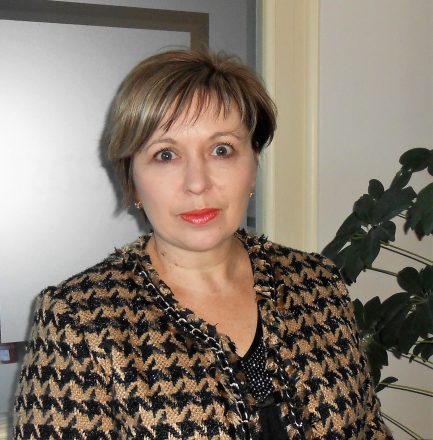 Anna Lobanova has a Bachelor's Degree in Education, Diploma in Accountancy and a certificate in Networking. She has gained extensive experience in project management leading the Framework Contracts Department of GDSI Limited since 2011. This experience covered activities within different sectors of expertise including Education, Human Resource Management, Human rights, Democracy, Regional Development and Evaluation, etc.
Ms. Lobanova has proven to be competent in enabling networking facilities and liaising with project beneficiaries and counterparts in partner countries, as well as experts, associates and stakeholders from various cultural backgrounds.
She has excellent talent management and problem-solving skills as well as considerable experience working with CSOs in the EaP region. Anna is fluent in English and Russian.