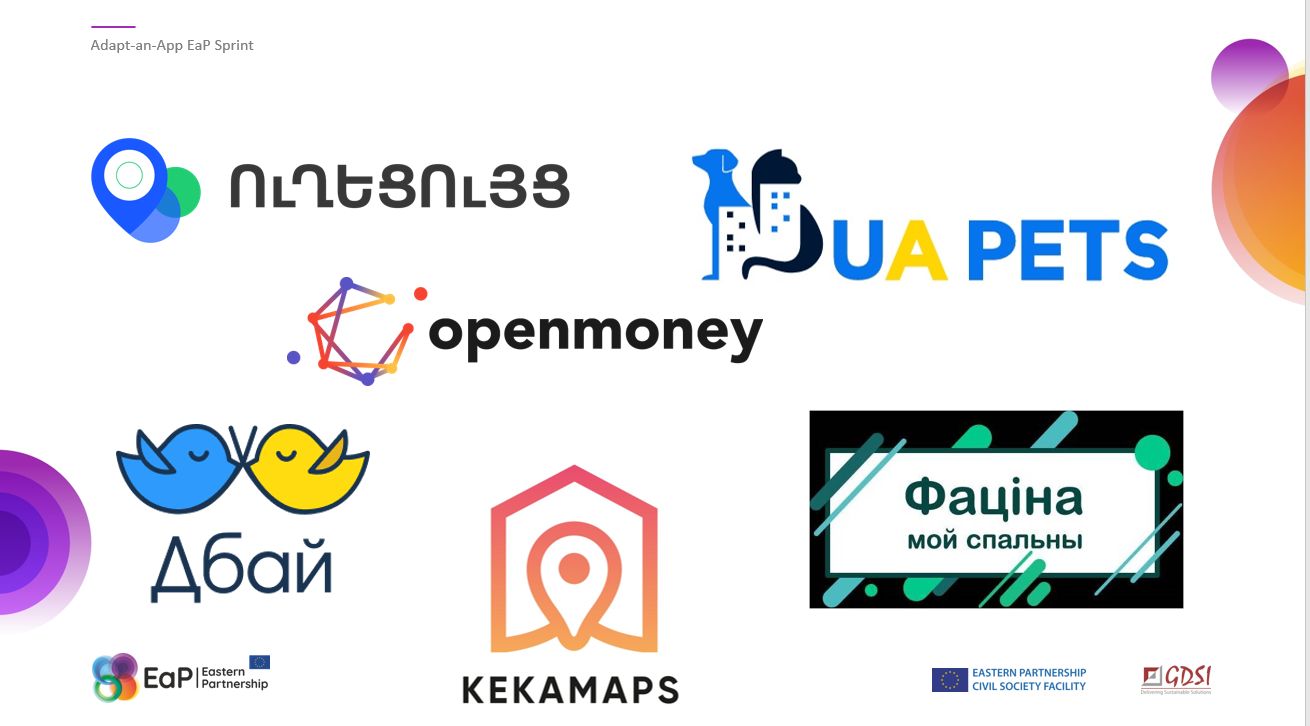 Adapt-an-App EaP Sprint is our new programme aimed at replicating selected solutions developed within our 2017-2020 EaP Civil Society Hackathons. On the 2nd of February 2021, six teams led by civil society activists from Armenia, Azerbaijan, Belarus, Moldova and Ukraine started the replication of 5 digital solutions in the areas of public tender transparency, crowdfunding for civic work, participatory urban development and public audit of city infrastructure. The teams were selected through the open Call for Applications launched in December 2020 and after the intense 4-week online development sprint they presented the results of their hard and dedicated work.
Here are the solutions developed by 5 teams:
As all replicated solutions were developed with EU funding, they are available for free for further replication and re-use. If you are a civil society organisation or an activist working in an EaP country (Armenia, Azerbaijan, Belarus, Georgia, Moldova or Ukraine) and want to implement a similar project in your home country, once the solutions are launched, you can contact the teams and request the source code of the IT product.
During the Demo Day on the 18th of March 2021, the teams presented and demonstrated their newly developed solutions and shared their plans for their further development and expansion. If you missed the live presentation you can have a look at it here: