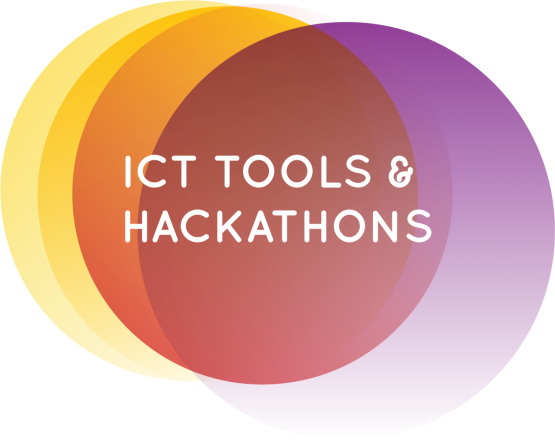 Our project seeks to promote the development of digital tools and solutions that would enable civil society organisations and activists better serve the needs of their communities, and help citizens participate in decision making.
We organise a series of EaP regional hackathons – special events that bring together civil activists and IT professionals from EaP countries to work face-to-face on software projects that would enable civil society to better contribute to reforms and democratic changes in their home countries.
In response to the changed environment caused by the COVID-19 pandemic, our fourth 2020 EaP Civil Society Ideathon and Hackathon will be organised online for the first time, with most activities taking place over the months of June and July 2020. The 2020 Online Regional Ideathon will take place from the 12th to the 28th of June with participation of authors of  32 shortlisted ideas for digital solutions. During the Ideathon the civil society activists will work with the mentors to further develop their ideas. On the last days of the Ideathon the mentors and the organisers will select 15 ideas for participation in the 2020 Online EaP Civil Society Hackathon that will be held in July.
Our previous, the third, EaP Civil Society Hackathon 2019 was held in Tbilisi, Georgia on 14-16 June 2019. In addition to that for the first time we organised the Regional Ideathon in Kyiv in preparation for the hackathon in June, which was meant to ensure that those ideas which are brought to the hackathon are feasible and sufficiently developed.
Our previous hackathons in 2017-2018 took place in Belarus in June 2018 and Ukraine in November 2017 and if you want to get a flavour of how the events unfolded, you can watch some of our hackathon videos here.
Since 2017, the best hackathon idea is presented with the Civil Society Digitalisation Award that seeks to support the full-fledge development of the tool designed by the best hackathon team. You can read more about the winners of Civil Society Digitalisation Awards in 2017 and 2018 here.
To promote the digital tools developed by civil society activists, programmers and designers from the Eastern Partnership countries participating in our regional hackathons we also created a Bank of IDEAS – a platform that presents a collection of ideas of ICT tools for better governance and e-Democracy. Learn more about the Bank of Ideas here.