In order to strengthen the role of civil society in reforms and democratic changes in the EaP region through the development of relevant digital solutions, the European Union has established the Civil Society Digitalisation Award. The Award seeks to support the full-fledge development of the best digital solutions designed by participants of Eastern Partnership Civil Society Hackathons organised by our Project.
Each year one hackathon team receives the Civil Society Digitalisation Award  and financial support to further develop, test and launch their digital solution prototyped during the hackathons. During the 2020 Hackathon, two ideas were selected for the EU support.
2020 Civil Society Digitalisation Awards
Donor.MD Platform (Moldova) – LAUNCHED
Donor.MD web-platform supports the development of blood donation in Transnistria, Moldova, motivating people to donate blood and helping people in need to find a donor. The platform addresses the problem of donor blood shortage, monitors local blood banks and sends timely notifications to registered users with suitable profiles, requesting to donate blood.
The platform also allows people in crisis (blood recipients and their relatives) to search for the blood they need not in social networks, but on a secure specialized portal. Donation history and other data in profiles of registered users help healthcare professionals to prepare donors for a new donation.
SaveUs Charity Platform (Belarus) – LAUNCHED
The SaveUs tool is a charity platform to protect animals' rights in Belarus. It is an all-in-one solution helping volunteers and animal shelters advertise pets for fostering and adoption, raise funds for animals' medical care and report on the money spent in an easy, transparent, and effective way.  Here volunteers and organizations can launch individual fundraising campaigns and post announcements about the animals in need they are taking care of now. A special section of the platform, SaveUs Journal, is dedicated to the developments in the animal rights sphere of Belarus, from the legislative initiatives to the ongoing animal rights actions and projects.
The platform saves volunteers' time and helps them focus only on saving the animals, leaving all administrative work behind. They are required only to provide proofs of expenses incurred, and everything else – from the daily technical management to traffic acquisition – is on the side of the Saveus platform team.
2019 Civil Society Digitalisation Award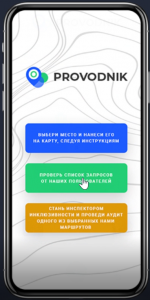 Interactive Map PROVIDNYK (Ukraine) – LAUNCHED
PROVIDNYK is an interactive map for people with mobility limitations to help them find the best and safest routes in the cities of Ukraine using the crowdsourced data.
PROVIDNYK addresses the problem of the quality of life of Ukrainians with limited mobility by allowing its users add and evaluate the accessibility of infrastructure objects, first in Kyiv and Odesa, and later – throughout Ukraine. It also helps consolidate the efforts of the civil society, state, business and public in building an inclusive society in Ukraine.
Users are able to plan the accessible route and create point-to-point directions, add objects (locations) with and without inclusive infrastructure on the city maps, and review the objects, adding photos and texts. When an object gets certain number of negative reviews, the system will automatically send a request (complaint) to the relevant authorities.
2018 Civil Society Digitalisation Award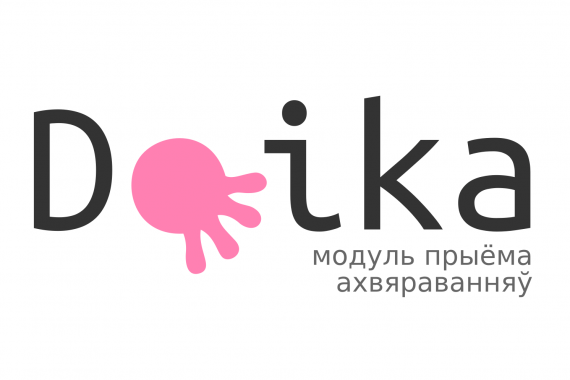 DOIKA Donation Module (Belarus) – LAUNCHED
The Doika Donation Module https://doika.falanster.by enables civic organisations registered in Belarus to raise funds on their own websites in a cost-efficient and flexible way, with fewer intermediaries and fees.
This open source solution can be installed on any website of any organisation, regardless of the platform used. Using debit/credit card direct payments, the organisations may collect membership fees, donations for regular activities or for a specific cause, like special events, campaigns or charity initiatives.
2017 Civil Society Digitalisation Award
Serabranka. My Neighbourhood (Belarus) – LAUNCHED
A participatory urban development website http://serabranka.by that aims to involve citizens of Serabranka neighborhood (the city of Minsk) into designing and direct transformation of urban space in the chosen district.
The website is an instrument for transparent and efficient two-way communication between urban development professionals and everyday users of public spaces. It helps to transform existing public spaces (urban environment) with citizens' participation.