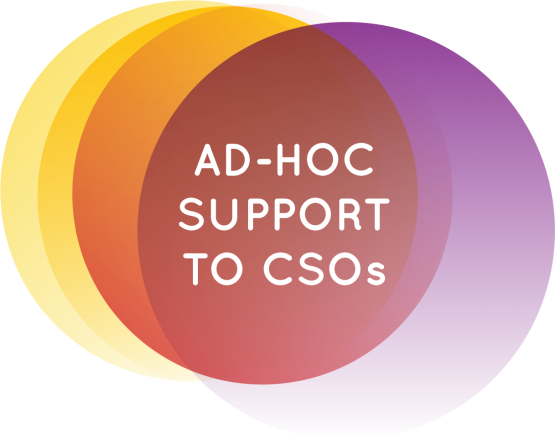 Our Project provided support to civil society organisations and civic activists in Eastern Partnership countries (Armenia, Azerbaijan, Belarus, Georgia, Moldova and Ukraine) in a variety of ways: we supported young civil society leaders through our annual Civil Society Fellowship, we helped CSOs develop digital tools through our Regional Hackathons, we produced tailor-made e-learning courses and webinars for civil society.
In addition to that, we also provided support to EU Grantees (CSOs implementing EU-funded projects) and representatives of civil society organisations from EaP countries implementing activities that involve several of the six EaP countries, include some longer-term strategic elements such as knowledge transfer within the region and in general help civil society better attain their goals.
Support to EU Grantees:
The Project supports civil society organisation implementing EU-funded projects with a variety of webinars, as well as a helpdesk where civil society representatives can ask any burning questions! The aim is to provide them with targeted support on specific issues they are facing while implementing the projects.
We also organised a series of webinars for civil society organisations on the issues such as better reporting for the EU;  financial / contractual aspects in EU grant management; media relations and public outreach; new media technologies for organizational management; monitoring and evaluation of public policies; participation in legislative processes; advocacy, fundraising and funding opportunities for CSOs.
Please check the recorded webinars here.