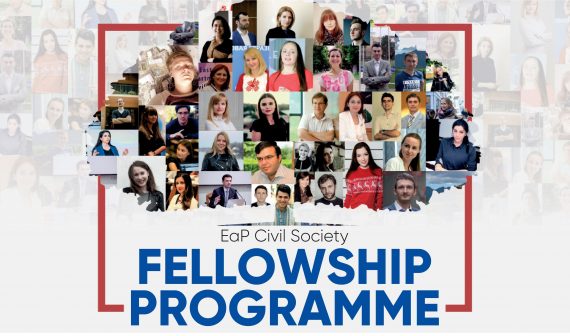 The Eastern Partnership Civil Society Fellowship programme aims to identify young ambitious/ high-potential/ forward-thinking civil society activists from the EaP region and support the development of their leadership skills, as well as allow them to bring about positive changes in their communities by providing them with resources for targeted activities.
Each year 20 talented fellows are selected within the project. Fellows receive up to 5,000 EUR to develop their own activities, under the supervision of a mentor or within a certain civil society organisation in the European Union or the EaP region.
Examples of previous projects include: an audit of public transport and accessibility issues, advocacy on financial crimes, improving the quality of local playgrounds, e-democracy, etc. If you are interested to find out our more about our fellows from 2016-2018, please have a look at their projects here.
Fellows' profiles are quite diverse ranging from cultural managers to young lawyers and programmers with civic interests.
Once they become part of our active alumni network, fellows receive access to additional trainings, international conferences, summer schools, networking activities as well as potential support for joint activities.
Since 2017 three Calls for Applications were launched. The result of the recent Call for the Civil Society Fellowship 2019  will be announced in mid April 2019.
You can see the results of our previous Calls in the infographics below.
Civil Society Fellowship 2018: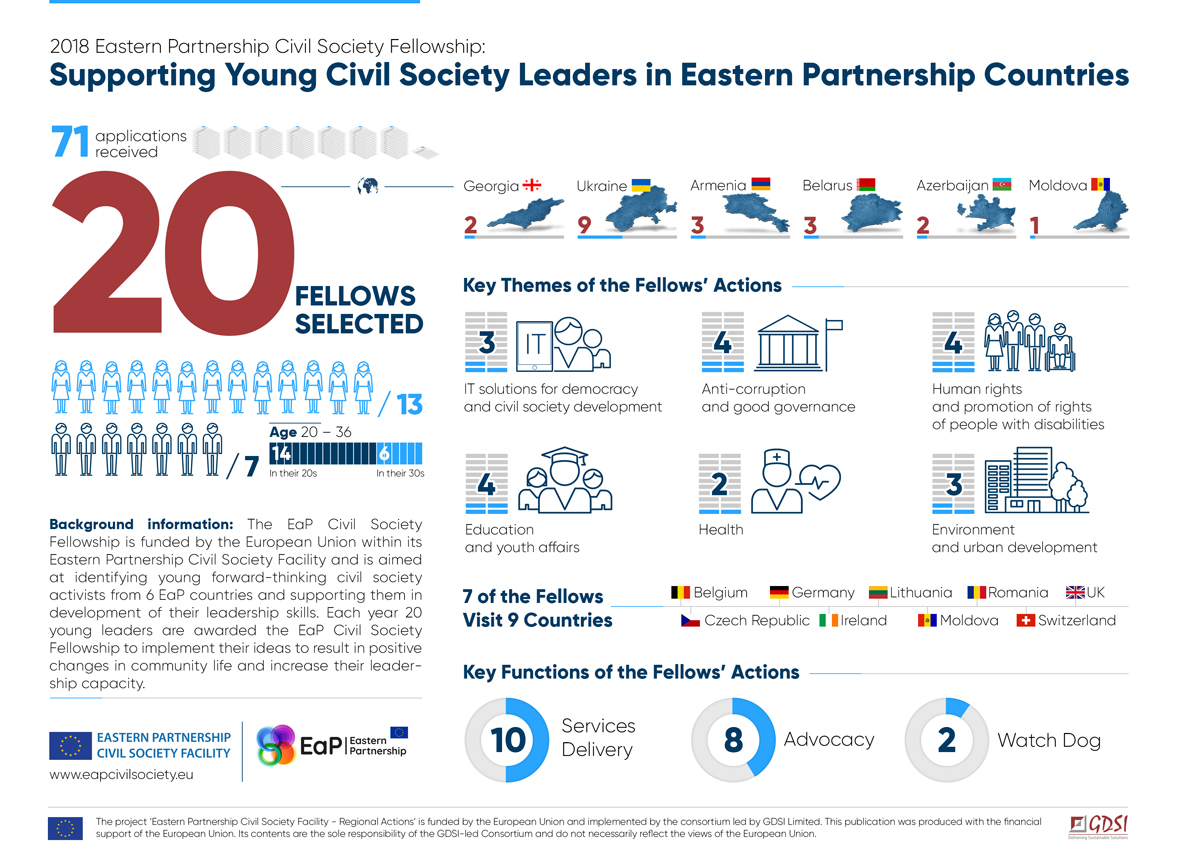 Civil Society Fellowship 2017: