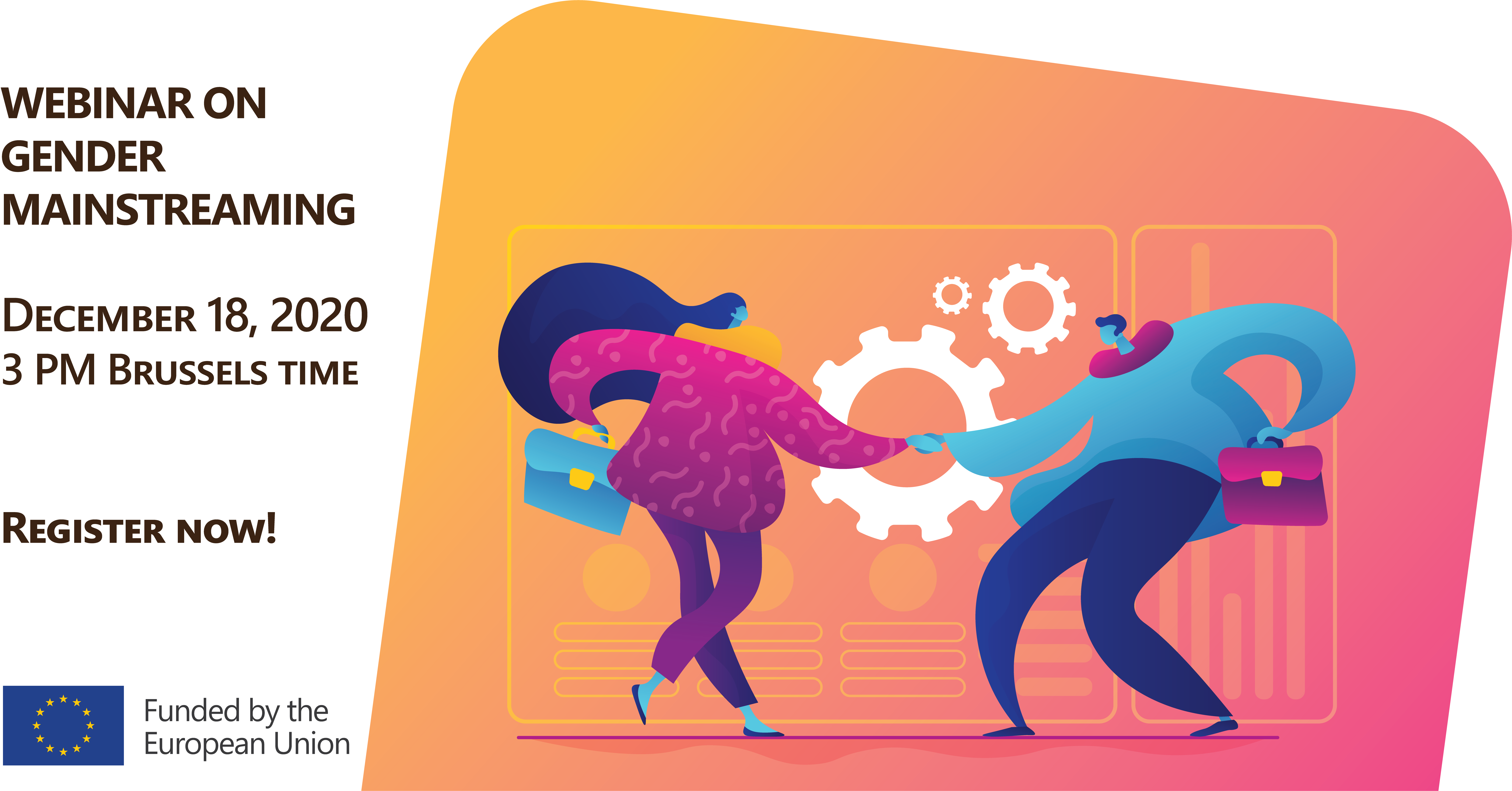 Gender mainstreaming has been embraced internationally as a strategy towards realising gender equality. It involves the integration of a gender perspective into the preparation, design, implementation, monitoring and evaluation of policies, with a view to promoting equality between women and men and combating discrimination.
On the 18th of December we will organise the webinar on gender mainstreaming. During our webinar we will give an overview of the main EU policies and mainstreaming tools for integrating a gender perspective in programme design.
Ms Shakhnoza Muminova, the Head of the South Caucasus Office of well-known Swedish NGO – The Kvinna till Kvinna Foundation will join us to present the Foundation's activities and achievements in gender mainstreaming in the region.
Ms Milana Lazic, Project Manager for assistance to EU Pre-Accession Countries at the European Institute for Gender Equality (TBC) will present the institute's activities in the Western Balkan and Turkey opening the floor for a discussion of potential lessons learnt for the EaP region.
The webinar will be held in ZOOM on December 18, 2020 03:00 PM (Brussels time). Please check your local time in advance!
The webinar will be delivered in English with the Russian interpretation.
To attend the webinar please fill in this registration form before the end of the day, 17th of December 2020.