On 4 June the EaP CSF Steering Committee held a demonstration in Brussels in support of the visa liberalisation for Georgia and Ukraine.
Lasha Tugushi, Country Facilitator of the Georgian National Platform, commented: "We gathered here to express our deep concern over the decision on the visa-free regime for Georgia and Ukraine. As for Georgia, we have fulfilled 100 per cent of our promises. Our citizens deserve visa liberalisation. We hope that our voice, the voice of the civil society, will be heard here, in Brussels."

"Georgia has fulfilled all its obligations, and granting the visa-free regime should not be delayed," said the EaP CSF Co-chair Chris Bobinski.
The demonstration is accompanied by the social media campaign on Facebook and Twitter.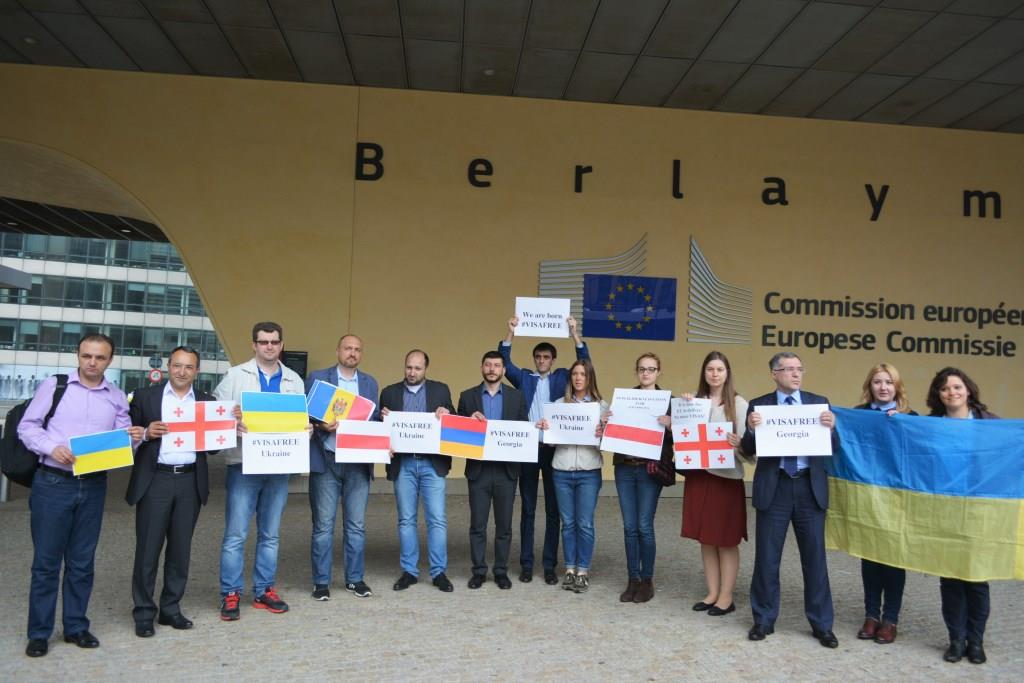 The EaP CSF supports the position that visa-free regime for Georgia and Ukraine should be introduced as long as all the technical criteria are satisfied. While the EU has the legitimate right and urgent need to control its external borders, Georgia and Ukraine do not pose any essential migration challenges to the EU. In light of the revision of the temporary mechanism for visa waiver, the Council and European Parliament should refrain from unnecessary delays in concluding the visa liberalisation process for these countries.
Visa liberalisation is the most visible sign of European integration for Georgia and Ukraine. It will also be a tangible success for the Eastern Partnership and an important argument for these countries to stay on the pro-European path.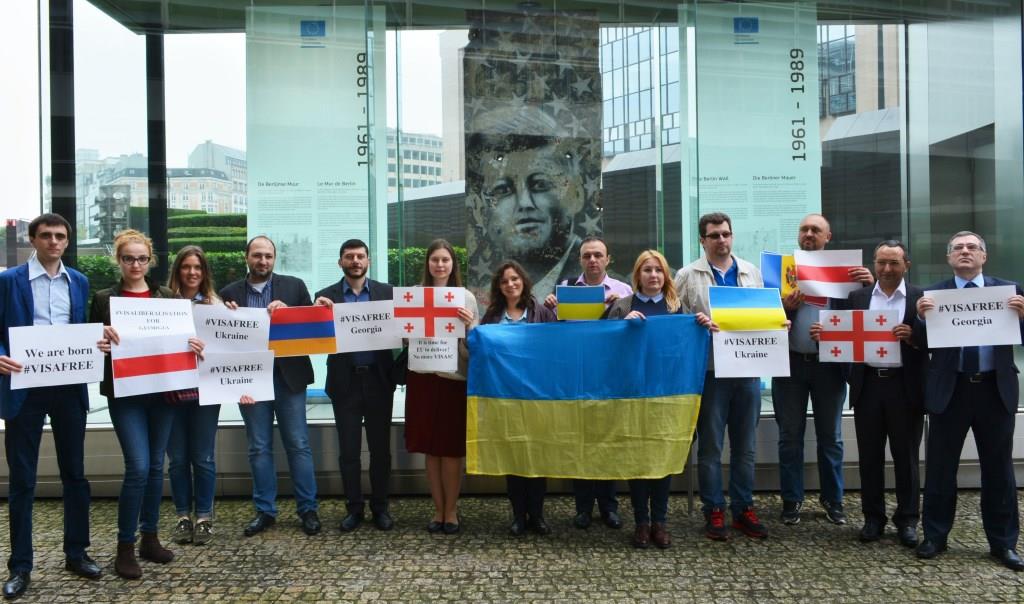 It is time for the EU to act and express its solidarity with Georgia and Ukraine by waiving visa requirements for them. Otherwise, the credibility of the European Union both in Georgia and Ukraine can be undermined, the societies in these countries can be alienated and necessary reforms can be endangered.