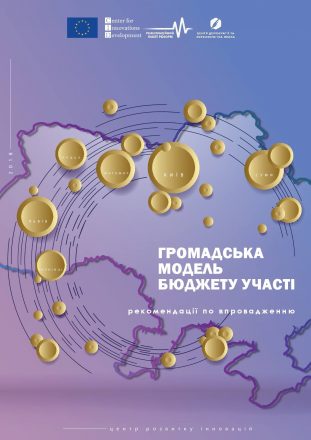 More often than not citizens are barely able to find out how their local budget is being spent, let alone influence decisions on spending it. But with participatory budgets, citizens have the opportunity to allocate resources, prioritise policies, and monitor public spending. To put it simply, they can decide where the money should go and can then follow the money.
Within the last three years, Ukraine has been witnessing the rapid development of e-democracy tools, including the ones introducing participatory budgets at the local level. The mechanism can be used by both local self-governments and communities to allow citizens to be actively engaged in decision-making processes and local budget distribution through the system of voting for project proposals submitted by local activists.
As of early 2018, the participatory budget mechanism was introduced in over 120 bodies of local self-government across Ukraine. According to the latest research, about 1 million Ukrainians have already taken part in voting for participatory budget projects in their communities and around UAH 1 billion has been allocated to implement these projects.
On 20 July 2018, the Centre for Innovation Development, Kyiv, hosted a workshop for representatives of some 13 Ukrainian cities to introduce them to the civic participatory budget model. 30 participants gathered in the Ukrainian capital to exchange their success stories and look into the challenges posed by introducing participatory budget in their communities, as well as into how to overcome these challenges.
"I am very pleased to see that representatives of Ukrainian cities understand the importance of engaging local citizens into the decision-making process. Some of the workshop participants already expressed their interest in participating in our trainings on public consultations", says Olena Medvedenko, one of our Civil Society Fellows.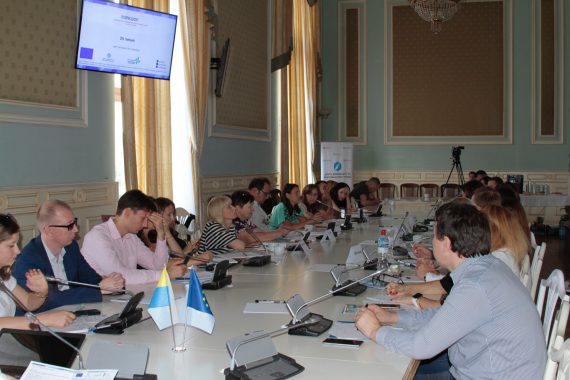 The topic of Olena's talk at the workshop about how to involve the community into participatory budgeting through public consultations wasn't a chance choice. The advocacy of better implementation of public consultations in Ukraine is exactly the focus of her Fellowship action which she intends to launch in the next five months in several Ukrainian cities. It will include inter alia a series of trainings in public consultations and citizen engagement and Olena is actively growing her list of future participants with keen interest in the topics.
Two more #EaPFellows-2018 will also work on e-democracy tools with funding from the Fellowship Programme – 2018. Anna Iemelianova will conduct the first national research on e-petitions in Ukraine to understand ways in which the instrument can further be improved. Karyna Litvinova will look for ways to facilitate citizens' access to e-Services in the amalgamated communities (hromadas) of Ukraine and create an on-line public map of e-Services in hromadas.
Learn more about Civil Society Fellows and their projects.
If you want to know more about the e-Democracy tools being implemented in Ukraine, watch the video lecture of Serhiy Loboyko, Head of Center for Innovation Development, Co-coordinator of Kyiv Participatory Budget and mentor of our 2018 EaP Hackathon (in Russian).