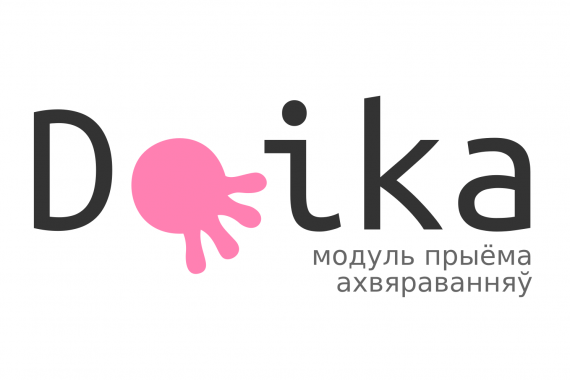 Civil society organisations in Belarus face a permanent shortage of funding, which threatens their sustainable development and makes them overdependent on one or a few large donors. And those organisations that are trying to raise funds online are struggling with not having a one-click-payment solution available that is equally adapted for their needs, websites and the Belarusian online payment system.
But now civil society organisations in Belarus will have a new tool at their disposal to help them tackle these challenges.
One of the ideas developed during our second EaP Civil Society Hackathon held in Minsk on 1-3 June 2018 will soon become reality with support from the EU-funded Civil Society Digitalisation Award.
Today we are happy to announce the winner of the 2018 EaP Civil Society Hackathon – DOIKA DONATION MODULE proposed by a team from Belarus. The team will receive the 2018 Civil Society Digitalisation Award to further develop, test and launch their application!
Congratulations to the winning team!
What is the DOIKA Project about?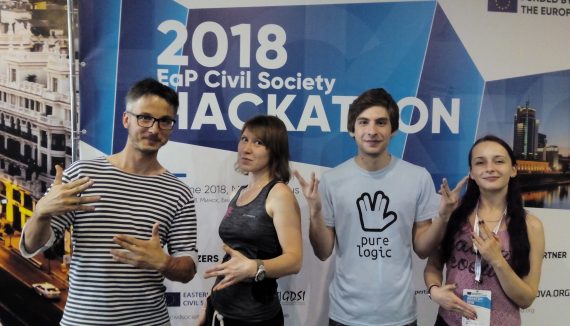 The Doika Donation Module will enable civic organisations registered in Belarus to raise funds on their own websites in a cost-efficient and flexible way, with fewer intermediaries and fees.
This open source solution can be installed on any website of any organisation, regardless of the platform used. Using debit/credit card direct payments, the organisations may collect membership fees, donations for regular activities or for a specific cause, like special events, campaigns or charity initiatives.
Next to helping local civil society organisations to strengthen their capacities and improve their transparency, the Doika Donation Module also contributes to the promotion of philanthropy, citizen engagement and community life in Belarus. It provides citizens with an easy way to support their favourite organisations, help others and improve their communities.
What is next?
In the coming six months the Doika team, which is a part of the Digital Lab project of the Falanster initiative (Belarus), will work on the design, development, testing and launch of the donation module. The team plans to launch the module in February 2019.
The Doika Donation Module is an open source solution that can be further developed and customised to the needs of civil society organisations in any country of the Eastern Partnership region free of charge.
Learn more about the Doika Donation Module and check other ICT tools prototyped at our Civil Society Hackathons at our Bank of IDEAS – collection of services for active citizens and volunteers.
If you want to know more about EaP Civil Society Hackathons organised by our project or apply for the next one – visit http://ict.eapcivilsociety.eu