by Mari Chakryan, Local Correspondent from Armenia
At first glance, social entrepreneurship seems to be a unique type of charity that provides help and opportunities for many who need additional assistance and support.
For centuries, solving social problems was considered solely a function of the government. Over time, NGOs were formed to address issues that the state was unable (or unwilling) to address. In turn, the private sector began to contribute to the solution of social, environmental and other issues through corporate social responsibility and charity. The latest development of this trend can be considered the formation of the idea of social enterprise.
Social enterprise is an interesting approach in sustainable development and has been successful around the world. No matter what goal you are pursuing – be it poverty reduction, environmental protection, support for vulnerable groups, preservation of cultural heritage – there is an innovative and entrepreneurial solution to all these problems. The European Union states that "a social enterprise is an operator in the social economy whose main objective is to have a social impact rather than make a profit for their owners and shareholders."
Save the Children sees social entrepreneurship as a promising tool for providing employment opportunities for people with disabilities. Within the framework of the "LIFE" program, the organization supported the establishment of social enterprises in Armenia through cooperation with local self-government bodies.
Being a social enterprise, Impact HUB Yerevan is one of the initiatives actively engaged in the development of the sector in Armenia. It is part of a network of more than 100 units around the world. Impact Hub is a growing member-based network of changemakers. Part innovation lab, part business incubator, and part community center, that offer  members a unique ecosystem of resources, inspiration, and collaboration to grow impact.
It not only offers a coprofit space to people, but also undertakes various projects, providing guidance to those who want to do social entrepreneurship.
Last year, the Social Impact Award, a program aimed at young people, was organized for the first time in Armenia. The EaP Civil Society Facility also contributed to its implementation. Within the framework of the program, workshops, mentoring and brainstorming events were organized for interested young people from different provinces. As a result, 80 ideas were developed, of which 28 were given the opportunity to participate in the pitching session. And only 4 ideas received a € 1,500 prize directly from Ms. Andrea Wiktorin, the Head of the EU Delegation to Armenia, Ambassador Extraordinary and Plenipotentiary of the EU to the RA, to launch the implementation of their idea. As well as the chance to participate in the Social Impact Award Global Summit held in Kiev, Ukraine last December.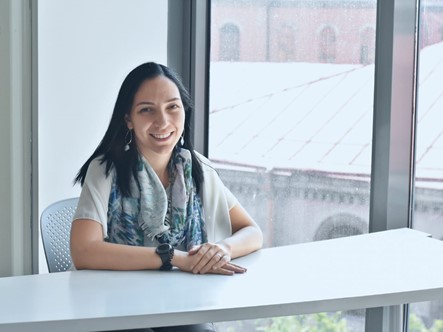 This year support with the same format is provided to more experienced women entrepreneurs who already run businesses.
As we learned from Ani Baboomian, the Director of Impact Hub Yerevan, they help those who want to engage in social entrepreneurship to acquire necessary skills – business modeling, team management, so that they can develop and implement their bold ideas. To a very small extent, they also provide financial support, equipment, other items necessary for the launch of the business.
"So many times we have been the first to believe in a person's idea, and our beneficiaries have succeeded. We are the first to taste and order if, for instance, it is food production. We give our response not only as experts, but also as consumers, so that the shortcomings are fixed and a higher quality service is provided," Ani Baboomian said. According to statistics, the idea is developed and continued in 65% of cases. The remaining 35% of the beneficiaries either temporarily abandon their desire or deviate from the original idea for various reasons.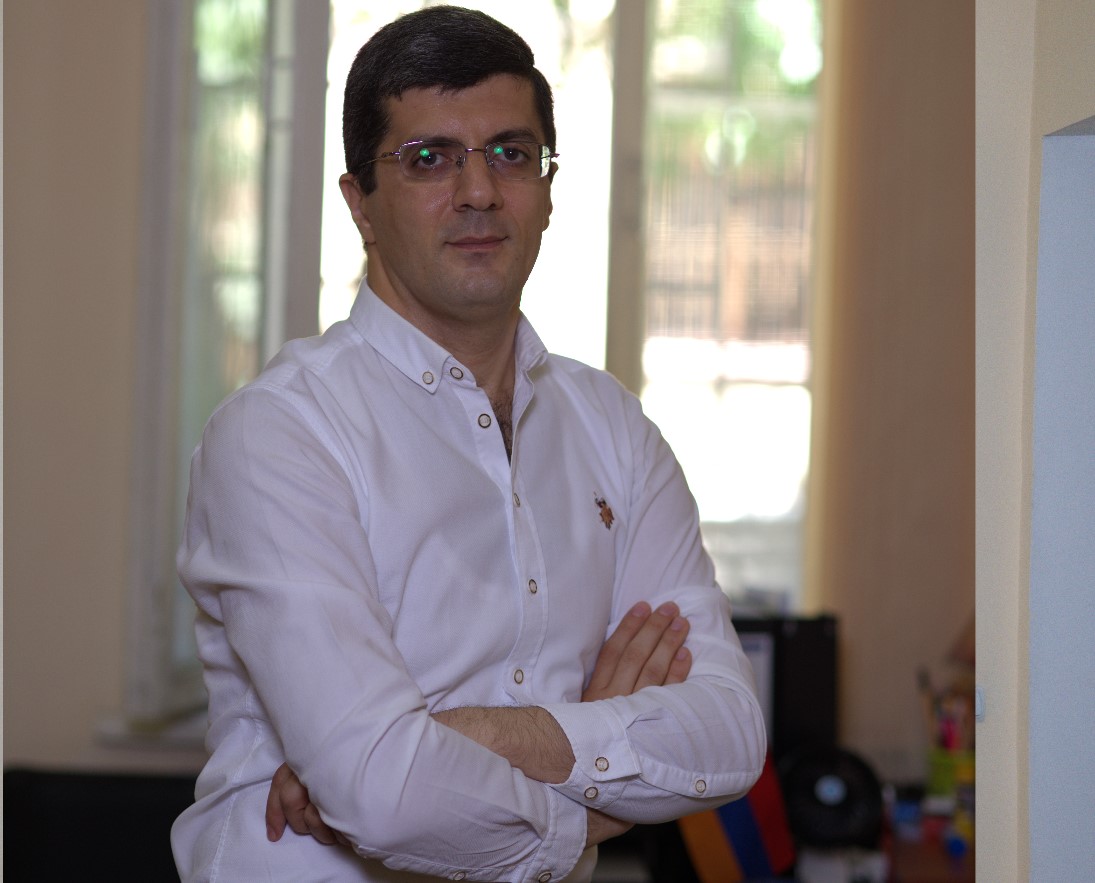 According to social enterprise development expert Aram Harutyunyan, the key to success is ensuring a powerful team and stability. The Youth View NGO, headed by Mr. Harutyunyan, has established the "QUEST ZONE" tourism social enterprise with EU support through AGBU Armenia's Bridge for CSOs. Last year, for the first time in Armenia, a "HISTORICAL QUEST" was organized. He is convinced that tourists are interested in traveling to a historical period for a day or a few hours and taking part in the events typical of that period. This year, activities fell behind because of COVID-19. Aram was supposed to take part in an international tourism exhibition, which did not take place. Nevertheless, steps towards future success continue. This year, QUEST ZONE is working in the Dilijan National Park to support community cultural initiatives. They have already ordered historical national costumes and other items, creating an environment with a national color, where locals can offer tourists their food and various products they have created.
His team also does coaching for interested people, teaches the art of hospitality, organizes English language courses, gives advice on how to build the right business from scratch, follow the rules of social responsibility and have a profitable enterprise.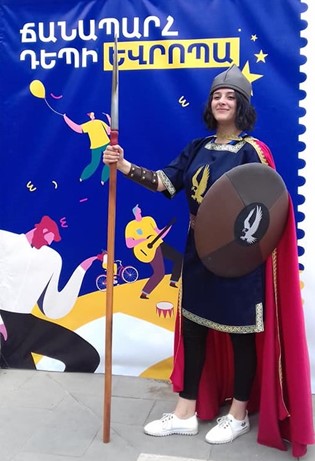 Aram Harutyunyan has his own approach to social entrepreneurship. "Often NGOs create social enterprises, which become the business of the president of the NGO," he said. In his opinion, there is a need for amendments in both the legislation and its implementation. According to Aram, the emphasis should not be on direct impact. With the received income it is necessary to provide indirect help to the beneficiaries of the NGO, by identifying their area of interest, activity and helping create, sell and earn something on their own. An example would be helping a carpenter to gain the opportunity to make souvenirs or other wooden items.
They have recently set up a Social Enterprise Development Fund, the main model of which is to provide loans rather than grants to social enterprises, so that beneficiaries are interested in recovering the invested money). The QUEST ZONE team worked on a voluntary basis to build the social enterprise, and today the enterprise is working to support the development of other social enterprises to achieve their goal.
Social entrepreneurship is becoming more and more widespread in Armenia. Over the past few years, a larger number of dynamic CSOs have been established, while many traditional organizations have closed.
Useful links:
SOCIAL ENTREPRENEURSHIP:  Armenian-language manual for the creation and development of enterprises transforming the world:
International organizations that provide either direct funding or other material support to social enterprises:
This article was produced by Mari Chakryan, the Project's local correspondent and EaP Civil Society Fellow from Armenia in the framework of the EU-funded 'Eastern Partnership Civil Society Facility – Regional Actions' Project. Its contents are the sole responsibility of Mari Chakryan and do not necessarily reflect the views of the European Union or the Project.
Read more about our local correspondents here.