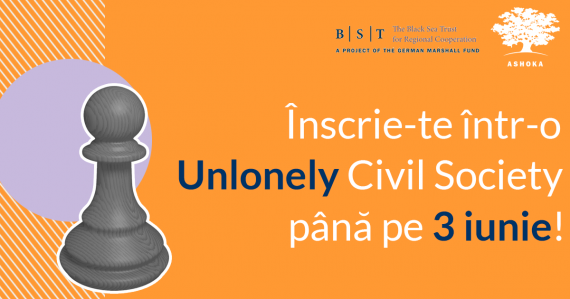 Ashoka România is reaching out to civil society organisations from the Republic of Moldova with a newopportunity.  The deadline is the 3rd of June, so have a look quickly, if you are interested!
Due to the fact that all efforts and attention coming from public authorities (both local and central) and from the private sector are steered towards the medical risk (donations to hospitals or to NGOs fundraising exclusively for hospitals), the part of civil society that addresses the social services needs of vulnerable groups (children and families in poverty, new poor families, homeless people, patients with rare diseases, LGBTQ+ community, people with HIV/AIDS, etc.) is left without any support both in continuing their activity and in making a smooth transition towards digital interventions. The United Nations Organization has already reported this trend at global level.
Romania and Moldova are among the countries hit hardest by COVID-19 in Central and Eastern Europe. In this context, our entire societies are seeing their important pillars shaken up: from an economic perspective, social, cultural and environmental perspectives. Ashoka Romania, with the support of the Black Sea Trust for Regional Cooperation, aims to support the Romanian and Moldovan civil society in these difficult times to:
Address the challenge of the technical shift towards online
Create new fundraising strategies
Address the current communication needs
Support the organization well-being
Build a new cross-sectorial alliance that can act as support community (comprising of civic leaders, journalists, business people, public authorities and Ashoka Fellows).
Ashoka will pilot an integrated capacity building program for 30 Civil Society Organizations (CSO) out of which 20 working in Romania and 10 working in Moldova.
The participants will have access to online tools, digital communication skills, fundraising courses, tailored coaching, working/learning sessions with business leaders, journalists, and Ashoka Fellows.
Apply before 3rd of June, 2020!
All details, eligibility and selection criteria, application form are available at the Ashoka România website.