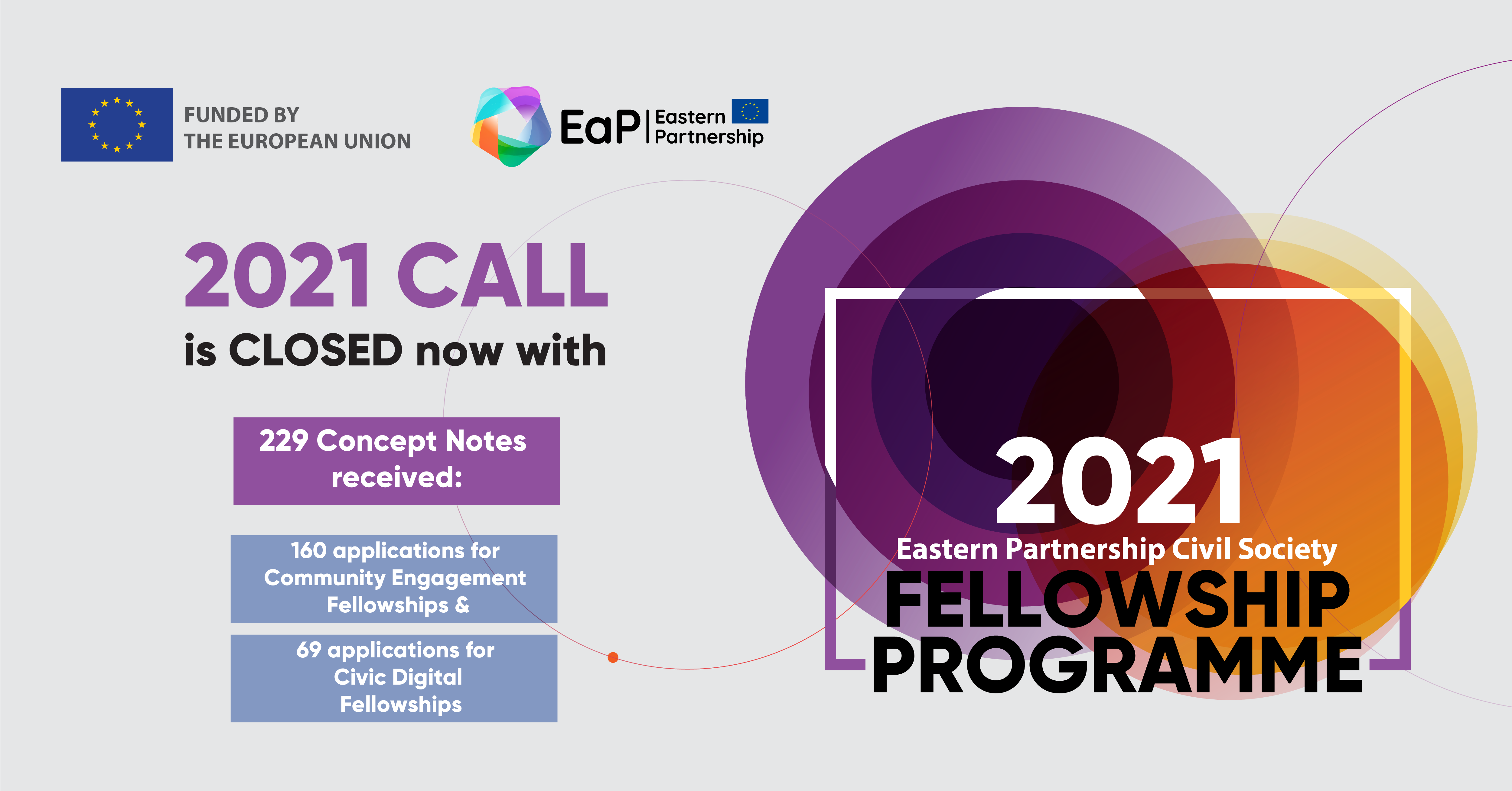 The Call for Applications for the EU-funded 2021 Eastern Partnership Civil Society Fellowship Programme is closed! We received 229 applications from the 6 Eastern Partnership counties:
160 applications for the Community Engagement Fellowships, and
69 applications for the Civic Digital Fellowships.
The team is in the process of assessing the received concept notes. If you applied, you will be contacted soon!
If you missed this Call, don't worry: there will be two more Calls for the 2022 Fellowships this year! We plan to open the next Call in April 2022, so stay with us for more news!