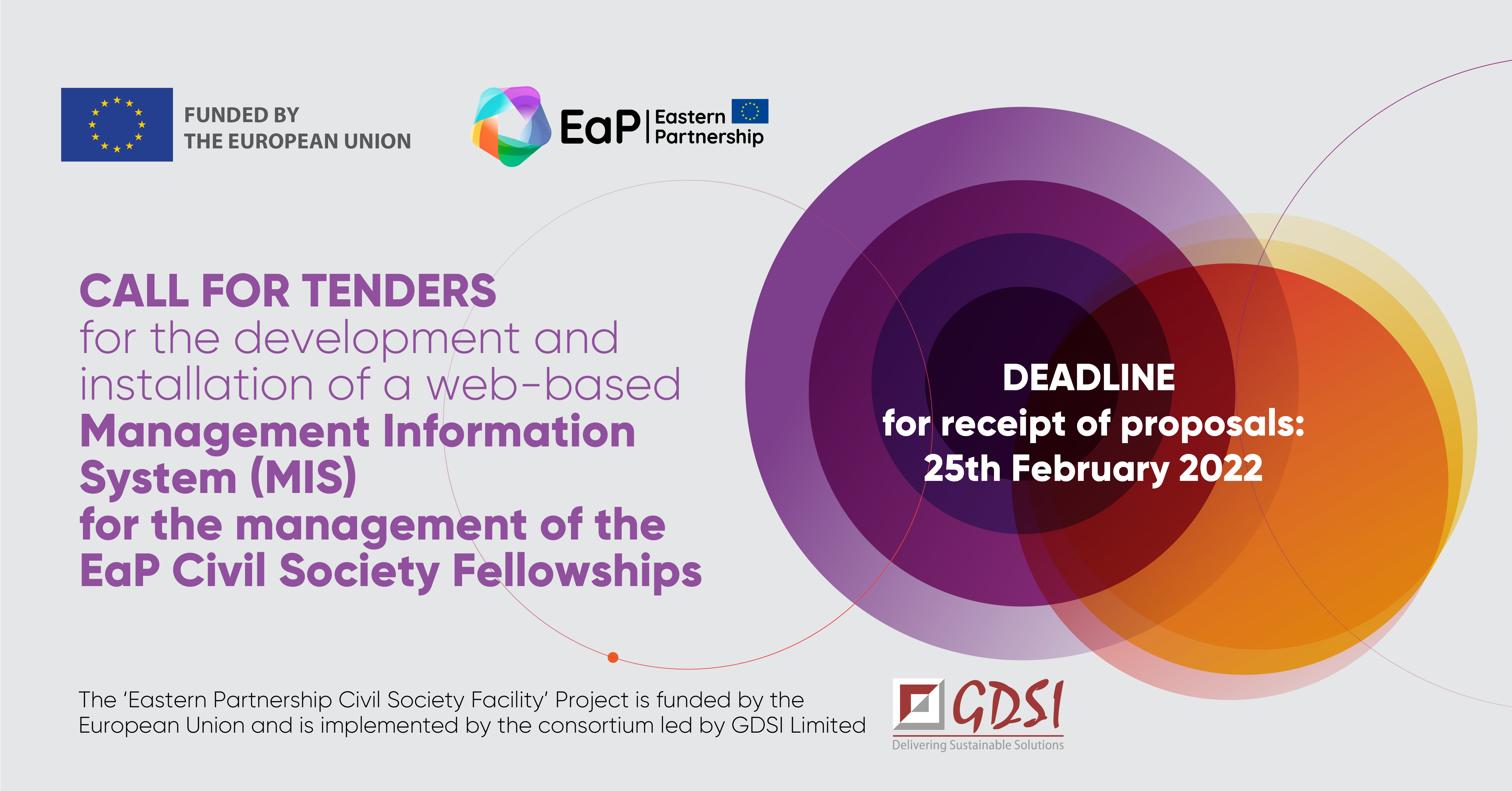 GDSI Limited is announcing the call for tenders the development and installation of a web-based Management Information System (MIS) for the management of our EaP Civil Society Fellowships. The Tender Notice and the Technical Specifications are available here.
The Tender is open to all legal entities in the EU, Neighbourhood and Pre-Accession countries. The deadline for receipt of proposals is 25th February 2022. 
Proposals should be sent by email to [email protected] in two files: Technical Offer and Financial Offer.