Testimonials from our Digital Competences Course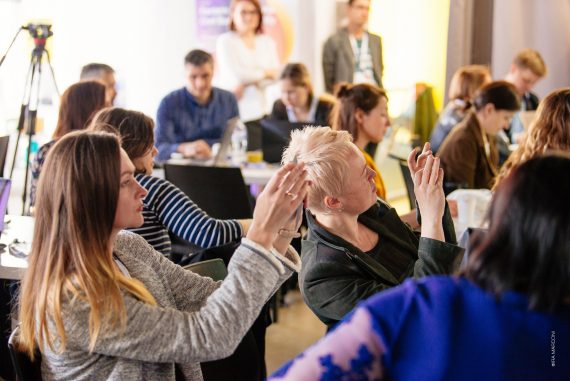 The world is becoming increasingly digital and civil society cannot stay away from this process. Digitalisation is not something that can happen within a day and for civil society organisations and civic activists to become "really digital" means a lot of changes. This starts from the way they operate on a daily basis and goes on to include issues such as how they communicate their work to their stakeholders and beneficiaries and how they engage them in their daily activities. Our new Blended Course "Digital Competences for CSOs" is about this: we do not teach CSOs to code or design, what we do is we help them develop their strategies to integrate new IT solutions and digital technologies into their daily lives.
Quite often people think that new digital products and tools are not meant for civil society organisations. With our blended course we tried to challenge and change this perception and improve the mode of operations of small- and middle-sized CSOs in the EaP countries.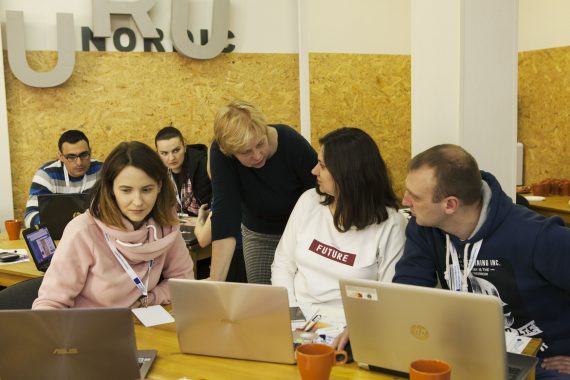 The course gave Silva Mesropyan from Armenia the chance to re-assess one of the main communication tools used by her organisation: "We attended the course because we believe in the value-added of digital technologies for CSOs. I found it particularly useful when we were reviewing our websites. You might think that your website is ideal because you spend a lot of time to make it nice and user-friendly but then you get tips on some small things that can eventually evolve into very serious adjustments and improvements. I think it was the best thing that I took from this training so far."
Olga Vialichka from Belarus did not consider herself particularly IT savvy, but her approach to digital tools changed during the course: "This course completely changed my view and now I am deeply convinced that every CSO should definitely learn at least basic things about IT tools. For me, an important realisation came from testing our e-mail accounts. I realized that mine had been hacked several times although I thought I had a pretty strong password. If it were not for my participation in the course, I would have remained exposed to new security breaches and all their associated risks."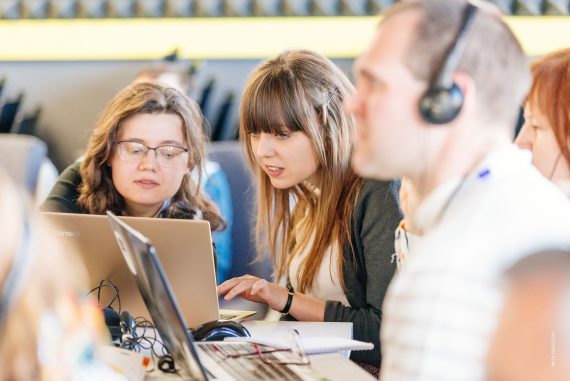 For Marianna Marshal from Ukraine the main discovery was about the different audiences you can reach via different social media channels: "Before the trainings I understood that such networks as Instagram, Twitter and Facebook influence civil society, but I didn't know to what extent. I have drastically changed my attitude and realised that each network has its own audience and you need to build your messages individually to convey your idea."
It is obvious that representatives of civil society are not IT specialists or developers, and they do not have to be. But it is also essential for CSO representatives to know where to start if they want to create a website, or how to better work with designers and IT service providers. In other words, it is crucial for everyone to develop their 'technical intuition'.
So how can digitalisation help civil society? Ivan Cambur from Moldova shares his ideas and impressions: «For us, this is primarily an opportunity to disseminate and accumulate information with the help of digital solutions, measure the results and impact of our work, improve our work efficiency. One of the tools that we started using during the course was Trello. It was quite difficult for us as a team to coordinate all our actions, and Trello turned out to be a good solution, which allows us to see what all team members are doing, plan our tasks and meetings, and easily coordinate all our activities. This is very convenient, effective and most importantly we can track the results of our work and present them to our beneficiaries and donors."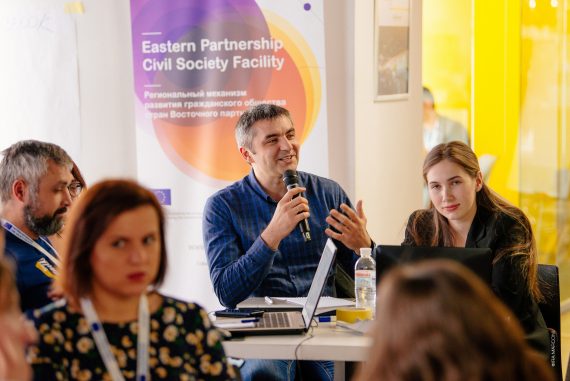 Our blended course on "Digital Competences for CSOs" was launched in March 2019 and within three months we organised nine face-to-face trainings in Minsk, Kyiv and Tbilisi, five webinars and online learning exercises. Now, participants are submitting their final assignments and will soon be getting certificates of completion.
And because we want to spread this useful knowledge further, we will be making available a series of materials and videos from our course, so stay tuned!