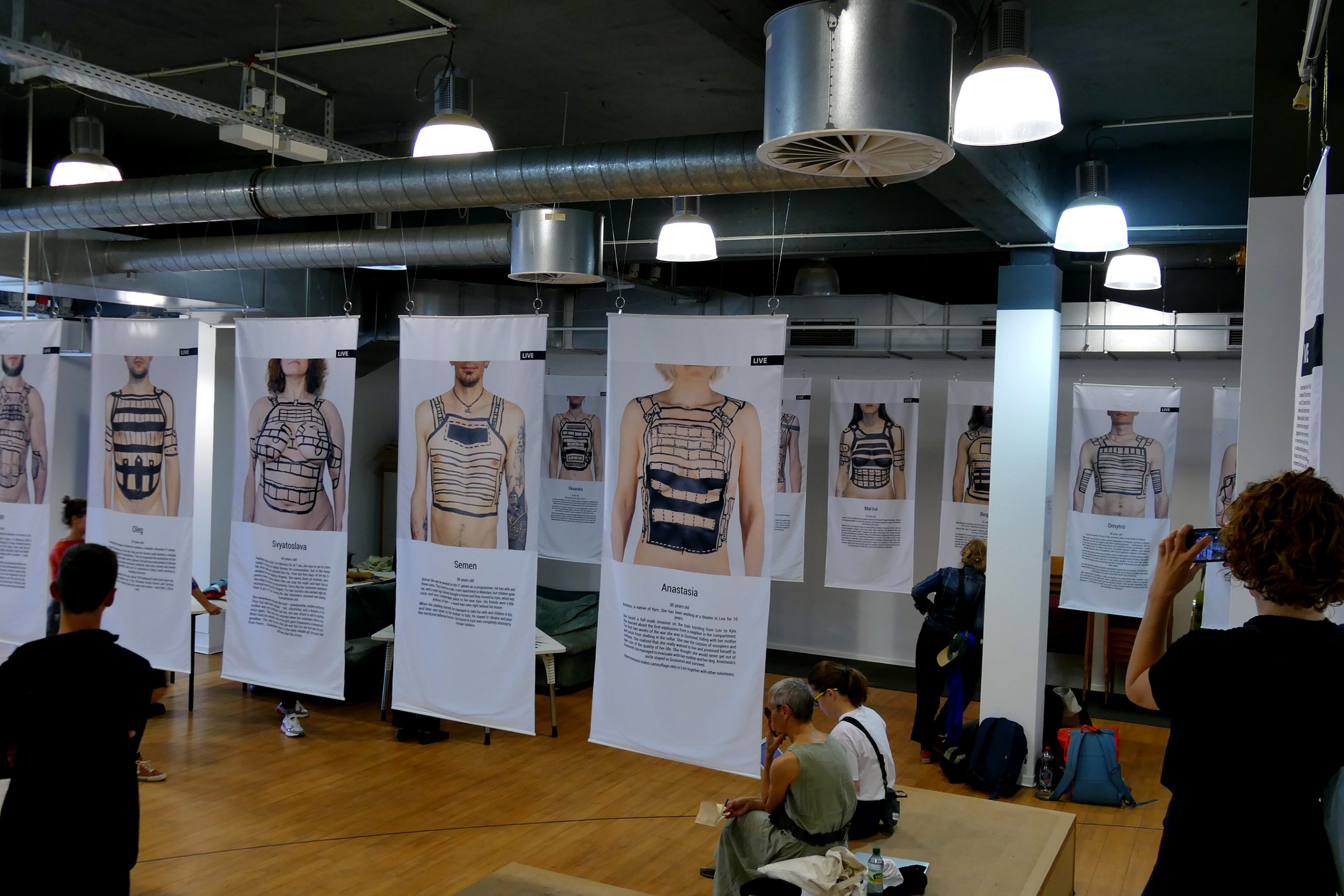 20 Ukrainian artists and photographers united to make the LIVE exhibition that documents the stories of civilians in Ukraine, who were affected by the war in different ways but stayed strong and defended Ukraine and peace. It shows that modern warriors are not only soldiers but also ordinary people, who became extraordinary.
LIVE is not as much about statistics as it is about the human dimension of war and the necessity of saving lives. Olena Afanasieva, the curator of the Exhibition from Kherson (the city Southern Ukraine currently occupied by Russian militaries), and an Eastern Partnership #CivilSocietyFellow explains the LIVE idea:" Real people with their stories are shown in the exhibition: Ukrainian volunteers, doctors, teachers, journalists, artists and IT-specialists – active and free members of Ukrainian society. Each story shows how the war has changed their life and divided it into "before" and "after". Despite their vulnerability and formal defencelessness as civilians, they fight for freedom, democratic values and safety in the whole of Europe".
Just in early July, Olena became a Fellow of the EU's Eastern Partnership Civil Society Fellowship Programme. Now, with this support from the European Union, she brought the LIVE Exhibition to Kassel in Germany to present it at Documenta, a major contemporary art exhibition held every five years.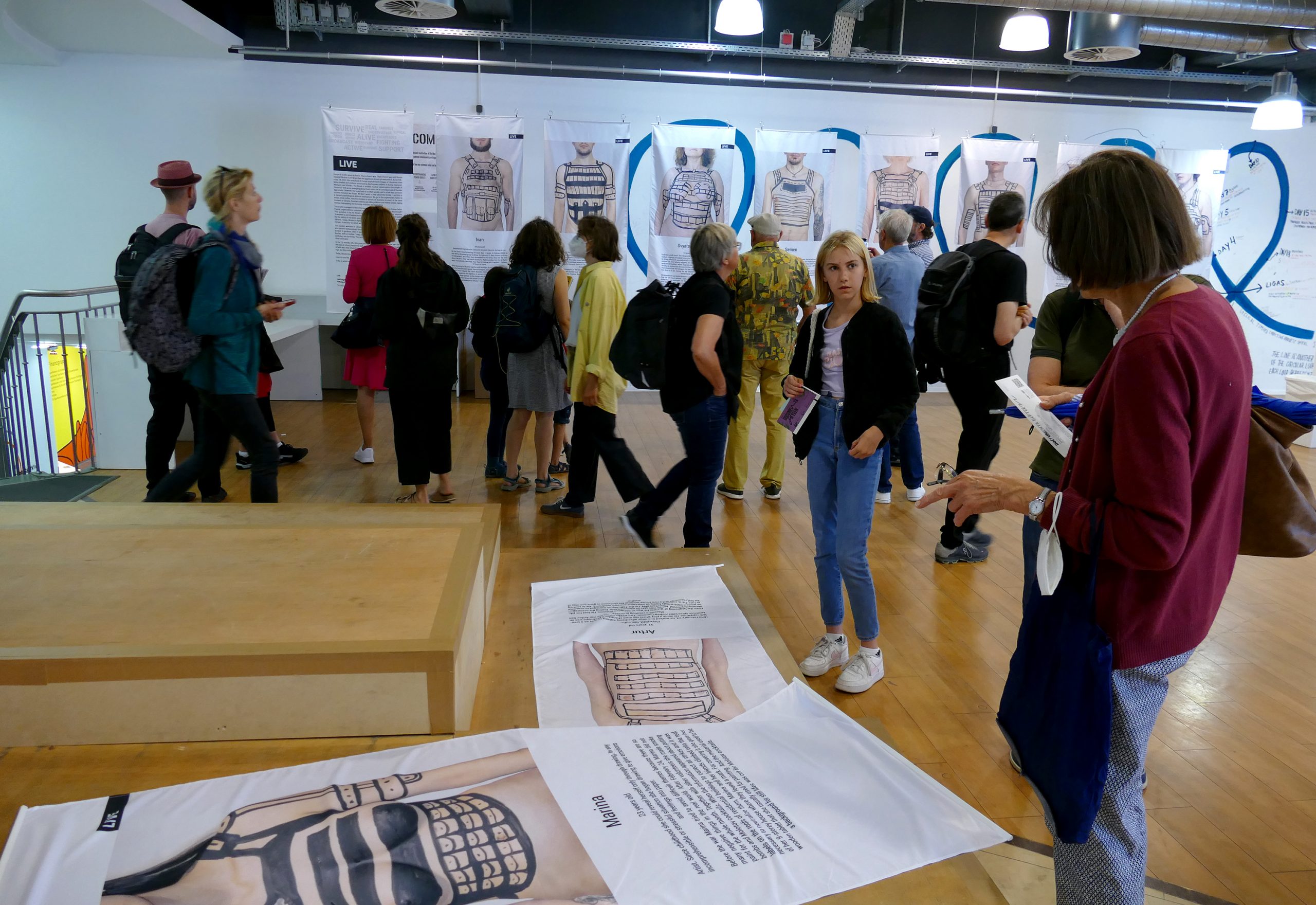 "The approach of the fifteenth edition of Documenta has been to open the curatorial work to participating artists and to change the politics of access to the prestigious and traditional exhibition format" – Matthias Einhoff, Director and Found of Center for Arts and Urbanistics (ZK/U), the partner organization of the Fellow in Germany. "The Center for Arts and Urbanistics from Berlin took the opportunity to open the exhibition to artistic positions from Ukraine to shed light into what is going on in the different regions and cities, where a rich cultural life used to thrive and where war has destroyed, what very recently has been one of the most inspiring and contemporary art scenes in Europe".
You can also visit LIVE exhibition online.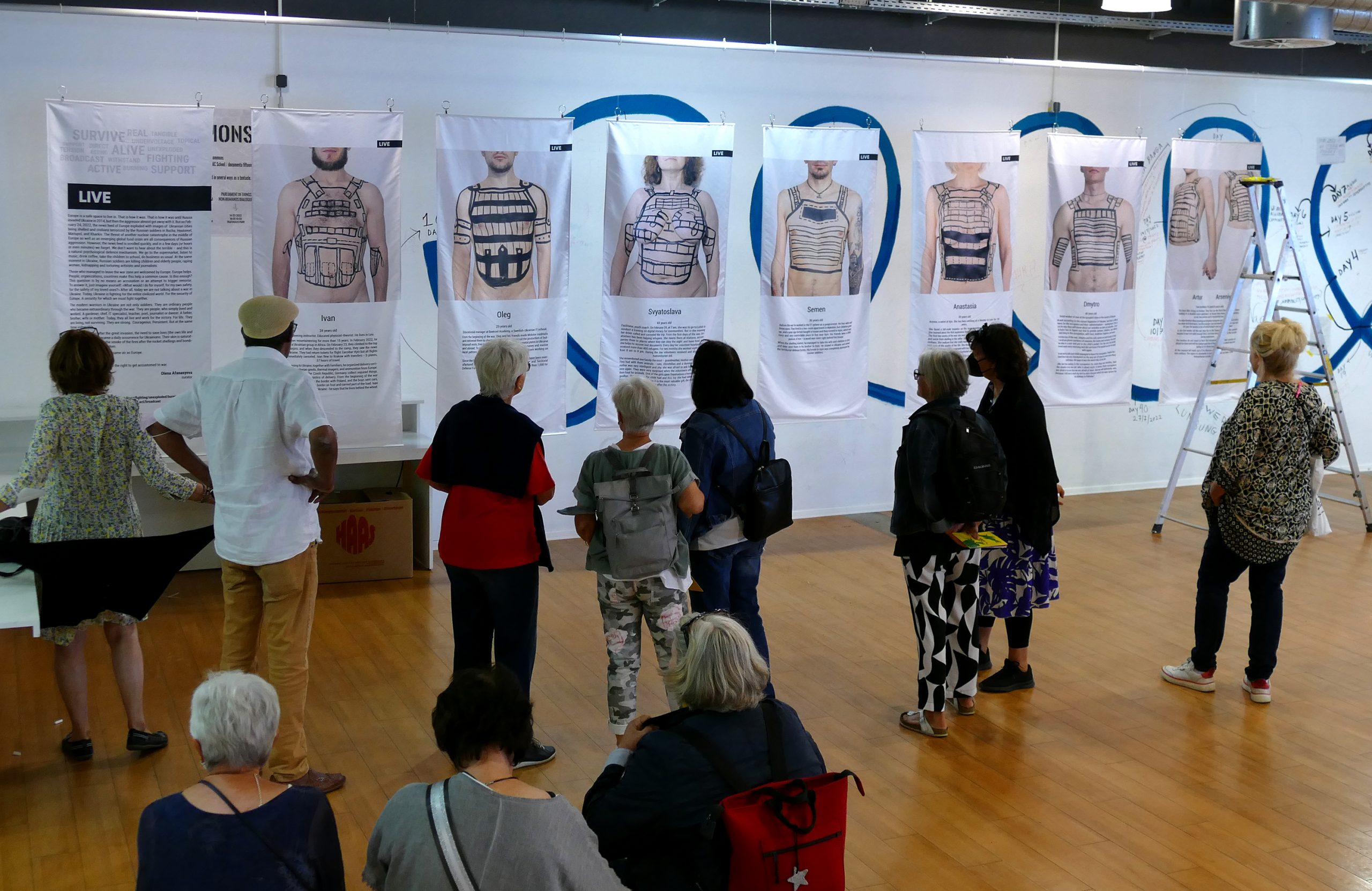 20 українських художників і фотографів об'єдналися, щоб створити виставку LIVE, яка документує історії мирних жителів України, які постраждали від війни, але залишилися сильними та захищали Україну та мир. Вона демонструє, що сучасні воїни – це не лише військові, а й звичайні люди, які через війну стали незвичайними і навіть надзвичайними.
LIVE – це не про статистику, а про людський вимір війни та необхідність рятувати життя. Олена Афанасьєва, кураторка виставки з Херсона (міста на півдні України, тимчасово окупованого російськими військовими) та стипендіат програми ЄС для лідерів громадянського суспільства країн Східного партнерства, пояснює ідею LIVE: «На виставці показані реальні люди з їхніми історіями: українські волонтери, лікарі, вчителі, журналісти, митці та айтішники – активні та вільні члени українського суспільства. Кожна історія показує, як війна змінила їхнє життя і розділила його на «до» та «після». Незважаючи на свою вразливість і формальну беззахисність як цивільних осіб, вони борються за свободу, демократичні цінності та безпеку в усій Європі».
Буквально на початку липня Олена стала учасницею програми ЄС для лідерів громадянського суспільства країн Східного партнерства. Сьогодні, за підтримки Європейського Союзу, вона привезла виставку LIVE у Кассель, Німеччина, щоб представити її на Documenta – одному з найбільших і найвпливовіших фестивалів сучасного мистецтва у Європі, який проводиться кожні п'ять років.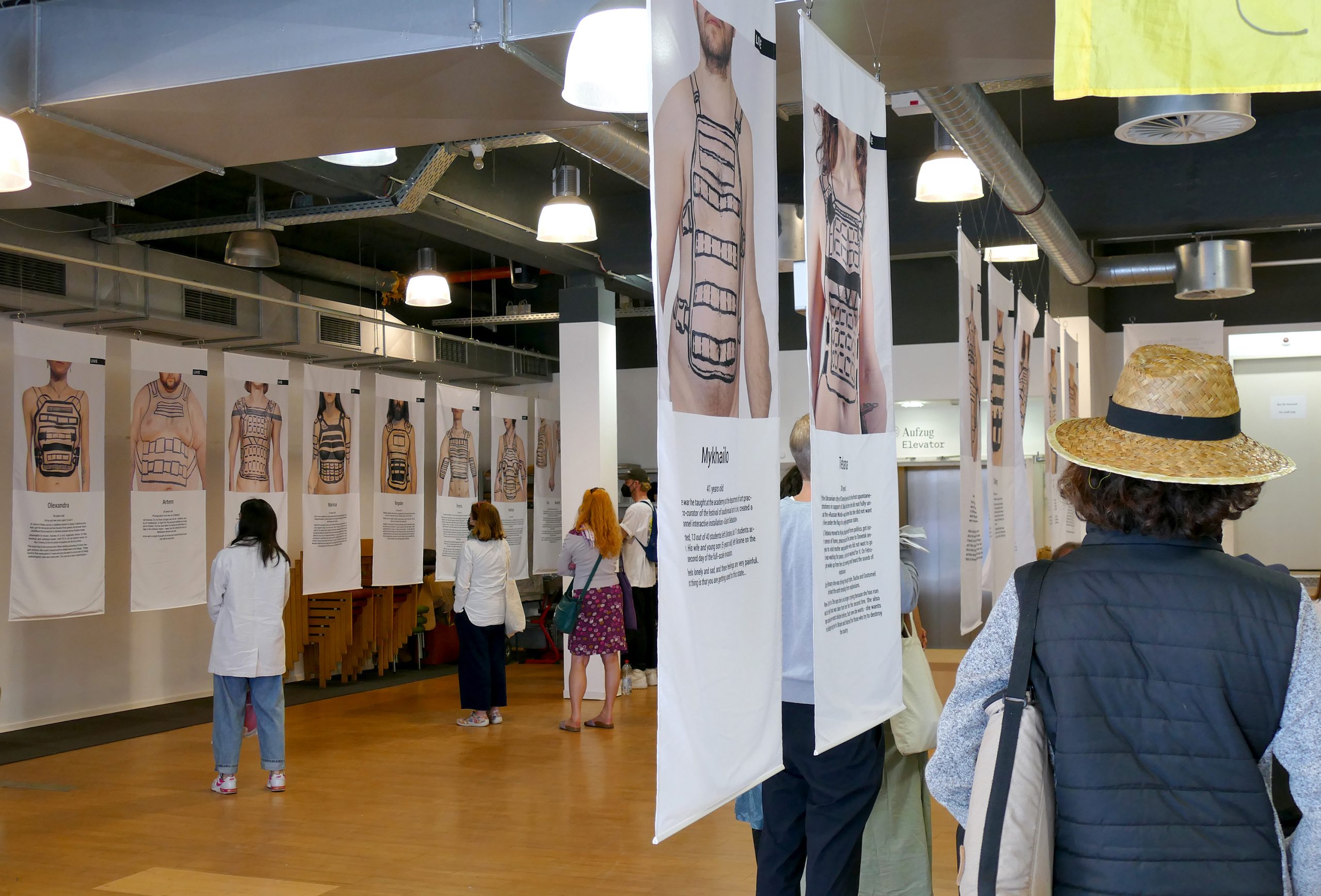 «Підхід п'ятнадцятого фестивалю Documenta полягав у тому, щоб відкрити кураторську\і можливості для митців-учасників і змінити політику доступу до престижного та традиційного виставкового формату», – Матіас Айнхофф, директор і засновник Центру мистецтва та урбаністики (ZK/ U), партнерської організації у Німеччині. «Центр мистецтва та урбаністики з Берліна скористався можливістю відкрити виставку для мистецьких позицій з України, щоб пролити світло на те, що відбувається в різних регіонах і містах, де раніше процвітало багате культурне життя і де війна знищила те, що зовсім недавно було однією з найбільш надихаючих і сучасних мистецьких сцен Європи».
Ви також можете відвідати виставку LIVE онлайн.