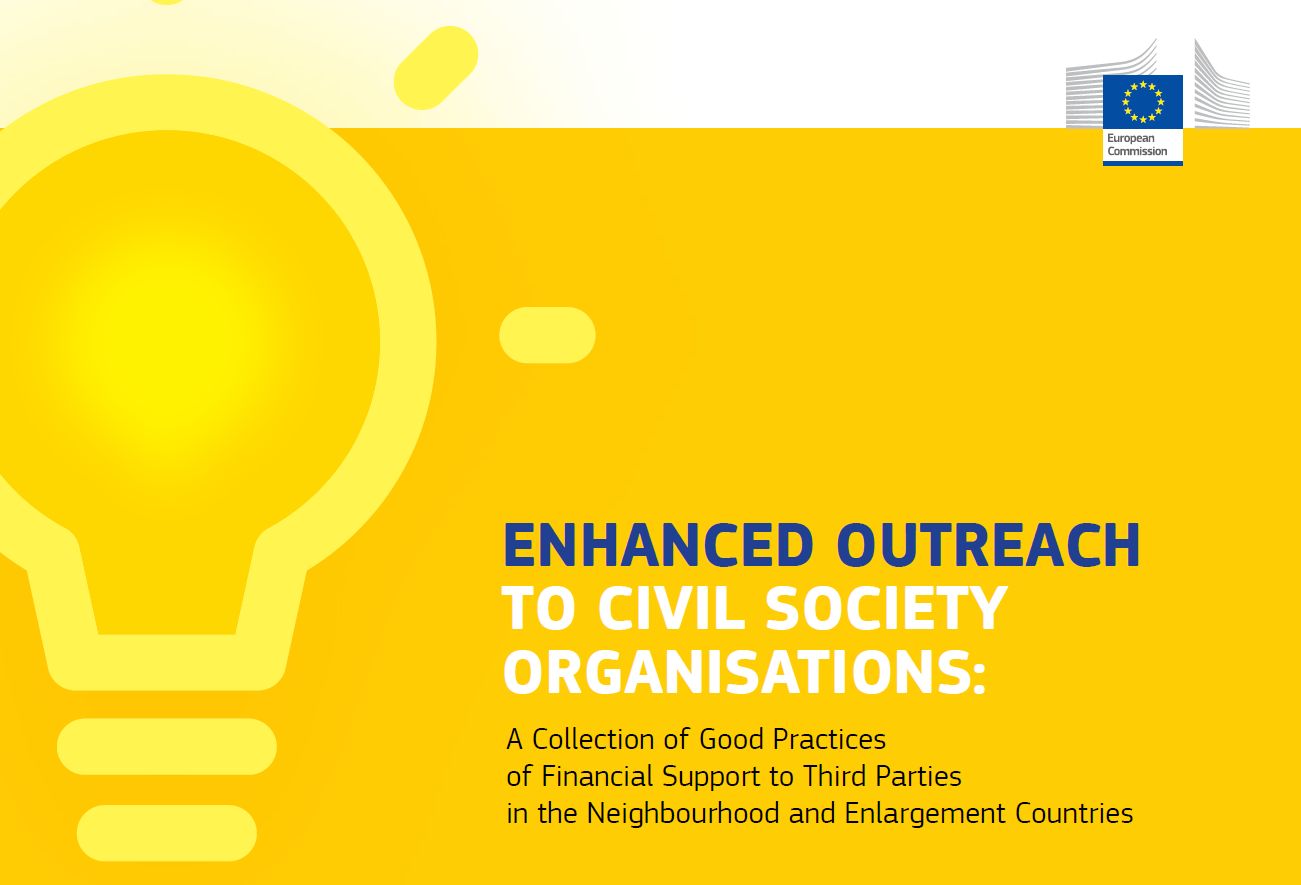 In order to reach out to more civil society organisations (CSOs) with varying levels of managerial, technical, and advocacy capacities, beyond those based in capitals in the partner countries, the European Commission has increasingly used Financial Support to Third Parties (FSTP).
With this, the European Commission has significantly increased the number of CSOs benefitting from EU support. FSTP allows for a more tailor-made support of grassroots organisations and informal groups with smaller grants and more accessible application and selection procedures which are offered in local languages. It also provides the flexibility to define eligibility and reporting requirements adapted to the capacities of target beneficiaries within the difficult political contexts in which civil society actors often operate.
CSOs in the Eastern and Southern Neighbourhood and the Enlargement region have acquired significant experience and expertise in managing FSTP.
With this in mind, the European Commission's DG NEAR launched a collaborative process, bringing together implementing partners from all NEAR regions (Western Balkans and Turkey, Eastern and Southern Neighbourhood) to allow for a peer-to-peer exchange of different practices and experiences in the implementation of FSTP.
The objective was to co-create a collection of good practices on FSTP, which aims to document the variety of existing approaches, experiences and lessons learnt from the field.
The document may be equally useful to other donors supporting civil society, to stronger CSOs considering sub-granting, as well as to smaller organisations looking for good practices on a variety of topics (from assessing their own capacities to communicating about impact).
The publication was produced with the financial support of the European Union in the framework of the Eastern Partnership Civil Society Facility project and Technical Assistance to Civil Society Organisations in the Western Balkans and Turkey (TACSO) projects, implemented by consortia led by GDSI Limited, and in cooperation with the Med Dialogue for Rights and Equality project.
Download the publication: Enhanced Outreach to CSOs: a Collection of Good Practices of Financial Support to Third Parties