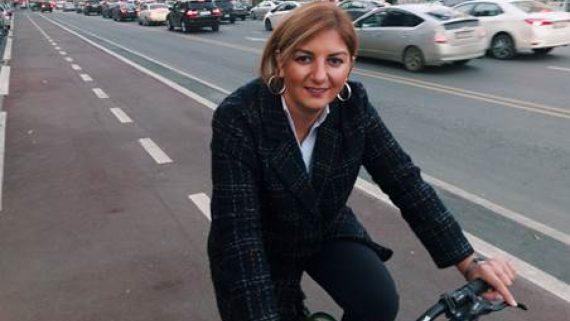 In Tbilisi, the capital of Georgia, the first steps are being made towards developing cycling infrastructure alongside the expansion of the automotive industry. Cycling activist Lika Merabishvili is striving to promote cycling in the city with the EU's support.
Cycling is known to be beneficial for joints, bone strength, the heart, brain and blood vessels. It also develops muscles and contributes to better health and mood. According to Lika, who is also project coordinator of the NGO Safe Drive ("Partnership for Road Safety"), this is a healthy, "green" and cost-effective mode of transport.
Unfortunately, not many people choose a bicycle as their means of transportation. Due to various factors, they prefer to use public transport or cars instead. This is also the case in Tbilisi, where traffic is very busy.
Lika explains that the city is overloaded with cars, and promoting the use of bicycles is one way to change this. However, in order to enable more people to use bicycles, the city should have appropriate infrastructure in place and cycling should become safe.
"In order to reduce the number of cars in the city, public transport and cycling have to be developed", says Lika, who received a fellowship from the EU-funded Eastern Partnership Civil Society Fellowship Programme to promote this issue.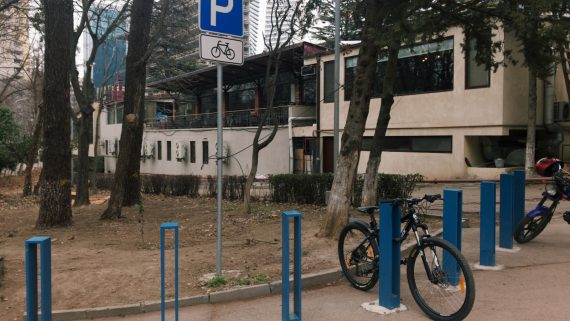 On a couple of occasions, dozens of cyclists have moved together in the central streets of Tbilisi and forced surprised car drivers to give way to them – an unusual scene to witness in the city. This happened when two cycling demonstrations were organised in the framework of Lika's project, aiming at bicycle promotion. "Cycling Club" members, representatives of the Mayor's Office and others participated in the demonstration.
Lika recalls that the project implementation period coincided with the time when the Tbilisi Mayor's Office was setting up cycle paths in Saburtalo district. She sees this as a step forward, although she adds that more such cycle paths need to be set up. As well as promoting it, her project aims to advocate for the topic together with the Mayor's Office.
"On the Mtkvari river embankment there is another old cycle path but it does not meet any of the European standards… At the meeting with the Mayor's Office staff we presented a plan for how to arrange a cycle path on University Street at the University 'High Block'."
She says that this should be part of a complex policy with a focus on the well-being of citizens.
Author: Luka Pertaia
This publication was produced by EU Neighbours EAST.
Article published by Netgazeti.ge in Georgian.
Source: EU Neighbours EAST