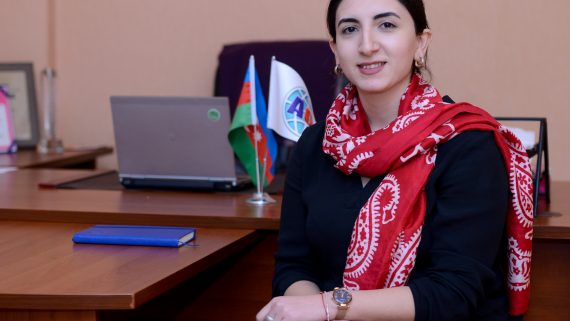 Gender equality and women's empowerment are an integral part of the EU's cooperation with its partner countries, including Azerbaijan.
Many projects are being implemented in this direction to support girls and women in various fields of activity. One such project is the EU-funded Eastern Partnership Civil Society Facility – Regional Actions, which provides support to civil society activists in increasing their contribution to the development of their countries through its Civil Society Fellowship Initiative.
Social work specialist Lamiya Rzayeva, from Azerbaijan, became one of the most notable Fellow last year. As the Executive Director of the Public Association of Azerbaijan for Social Work (ASWPU), she proposed a project to increase media awareness about ethical standards in covering sensitive topics.
"Often mass media present information about violence and crimes, fully revealing the identity of the victim, making them recognisable in their circle, which only harms the victim. Sometimes, even before the court decision is made, a person is called a criminal," says Lamiya, a licensed international trainer on the development and implementation of projects.
"We also see the problem in the fact that often well-known people act as commentators on such social problems as early marriage, divorce proceedings, domestic violence, etc. but they are not competent in these issues," she adds.
To improve the situation, Lamiya and her assistants held a three-day seminar for more than 20 mass media representatives and professors of universities' journalism departments, as part of her project on 'Raising Media Awareness on Social Issues' (RAMSI).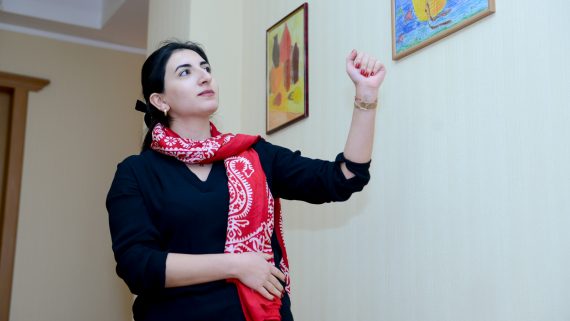 Three round tables were held to discuss opportunities for enhancing media cooperation with civil society. State agencies' officials were also involved in the discussion. Lamiya was also one of the participants of the study trip to the Brussels office of the YMCA Europe organisation, which is engaged in mental health projects.
Today, Lamiya willingly applies all the knowledge, skills and experience that she has acquired thanks to EU support at her new place of work, the Youth Association of Azerbaijan, which she has been leading since January of this year.
"Working with young people inspires me, pushes me forward to new ideas and projects," says Lamiya, who also belongs to the UN Youth Advisory Council in Azerbaijan.
Lamiya is currently leading a project on the enhancement of the role of youth in rural areas of the country, and does not exclude that in the future she may test herself as a social development specialist in a government agency or even in parliament.
Lamiya is convinced that the country's successful development depends on girls' education: "I wish every girl in Azerbaijan to feel the support of her family in all her good intentions related to education and development, as it has always been in my family."
Author: Elena Ostapenko
This publication was produced by EU Neighbours EAST.
This article is also published in Azerbaijani and Russian by 1news.az.
Source: EU Neighbours EAST