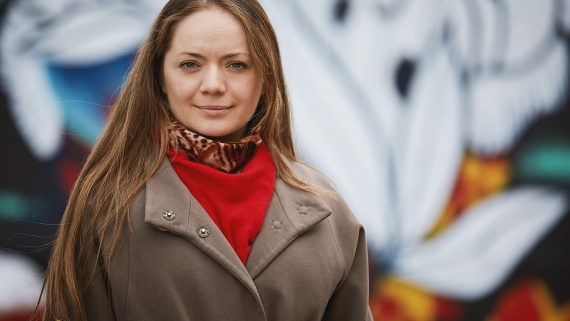 Olga Diaconu is a lawyer and member of the Young Lawyers Association from Moldova.
By engaging in various projects, both national and international, she is trying to promote ethical standards in the legal profession and contribute to improving the quality of services provided by lawyers, especially in our society, where, according to Olga, the image of the justice system still needs improvement.
Olga is also advocating for the introduction of an optional course in legal education in Moldova's high schools: "I think that through such courses, students can learn more about their rights and obligations. At the same time, they become socially involved. If we want a democratic society, we need involved citizens."
Recently, Olga joined the EU-funded Eastern Partnership Civil Society Fellowship Programme, which she applied for with her project 'Promotion of ethical standards in the legal profession'.
"When I applied for the programme, around 80% of Moldovans did not trust the national justice system, which, I believe, is not normal in a state governed by the rule of law."
Over five months, Olga organised a series of workshops for lawyers, as well as for students and pupils in Moldova, because she says "legal education and the cultivation of these values need to start early."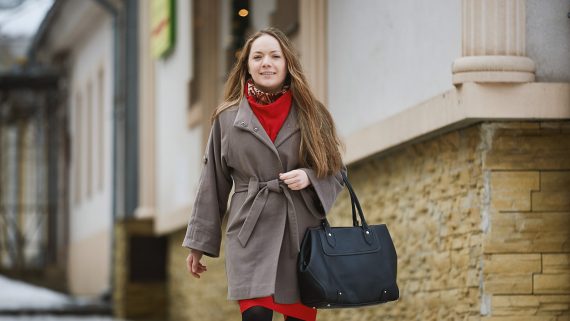 "We discussed legal cases, created situations where students had to take legal decisions, find arguments based on the Constitution and other legal documents. They liked it and showed a great interest, especially those that want to pursue a legal career."
"It was an opportunity to meet a lot of new people, full of ideas and initiatives," said Olga about the Fellowship programme. "I was also involved in other projects, but this one was a more serious start for me. It opens your eyes, widens your horizons, you understand the needs of your country."
In the future, Olga says she will focus on business law, but will also continue her work within the Young Lawyers Association, one of the aims being to create links and partnerships with lawyers from other countries.
Author: Adriana Vlas
This publication was produced by EU Neighbours EAST.
This article is also published in Romanian by UNIMEDIA.md
Source: EU Neighbours EAST