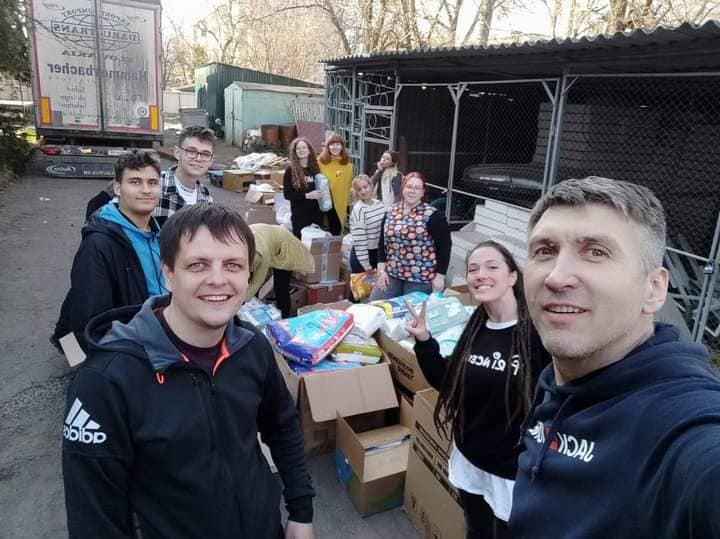 Over 70,000 internally displaced Ukrainians (IDPs) found their temporary homes in Kryvyi Rih and nearby towns and villages[1]. Many of those came from Donbas, Luhansk and Kherson oblasts. They all dream of the end of the war, peace in Ukraine and coming back to their homes. Unfortunately, some of them lost their home, as shelling and bombing fully destroyed or badly damaged their houses.
Anastasiia is from the front-line town of Krasnohorivka in the Donetsk oblast. The town is controlled by Ukraine, but it has been under the non-stop shelling from the start of the war. Two residents in Anastasiia's house were killed in a shelling, and the upper floors were destroyed. "I lost my home, I can neither return nor sell it, and I have nothing here," explained Anastasiia at the consultation for IDPs and residents of Kryvyi Rih organized in August 2022.
Anastasiia's story is one of hundreds of thousands. More than 256,000 applications for compensation for damaged property totaling over 17.7 million square meters were submitted through the Diia Public Online Services app and portal by mid-September 2022[2], and the numbers keep growing.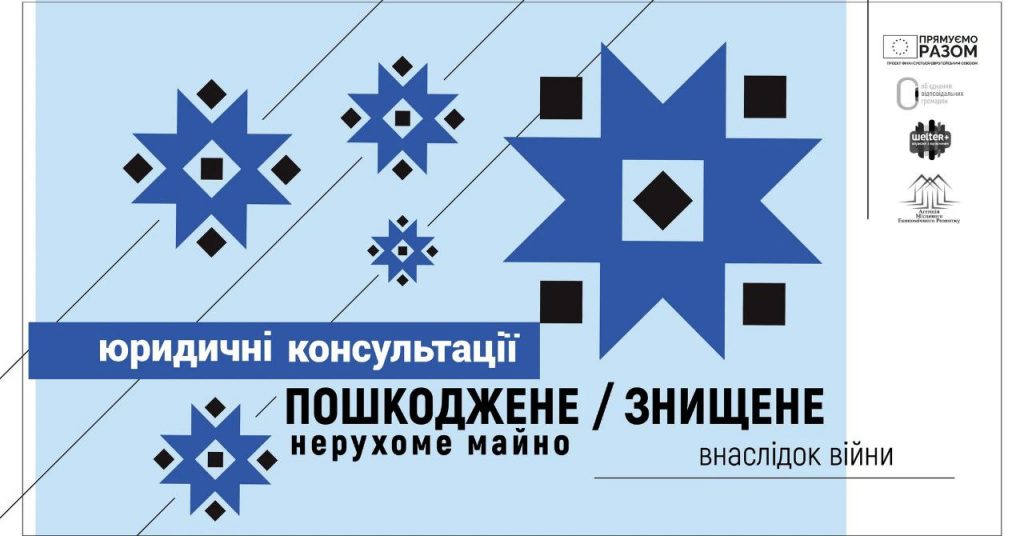 With the European Union's support, the Union of Responsible Citizens organised 36 group consultations on the state compensation for destroyed or damaged property, helping over 500 IDPs and residents in Kryvyi Rih, Zelenodolsk and Novohryhorivka to understand their rights and the process. More than half of the citizens received individual follow-up consultations, and at least 128 have already submitted their applications with the support of the Union's lawyers.
The algorithm of actions was summarized and shared further through leaflets and information stands, covering at least 75,000 in Kryvyi Rih and beyond.
The EU-funded initiative also enabled the Union's team to provide 1,500 people in Kryvyi Rih and nearby towns and villages with personal care and hygiene products and medicines, to address some of their emergency needs, following the residents' needs carefully collected by the Union's local partners in each community.
For a better impact, the Union worked closely with several partners, including local CSOs, heads of hromadas and two state agencies, the State Centre for Free Legal Aid and the State Employment Centre in Kryvyi Rih.
[1] As of August 14, 2022: https://adm.dp.gov.ua/news/krivij-rig-prihistiv-70-tis-pereselenciv
[2] Media report on September 29, 2022: https://www.ukrinform.ua/rubric-ato/3580685-koli-i-ak-mozna-bude-otrimati-kompensaciu-za-zrujnovane-rosieu-majno-analiz.html
Background information:
The project "Support to IDPs and residents in Kryvyi Rih" is one of the initiatives supported by the European Union through our 'Eastern Partnership Civil Society Facility project within the #StandWithUkraine Call launched on the 8th of April 2022, in response to the war in Ukraine. Through this Call we directly supported 14 initiatives, covering a wide range of topics: support to pregnant women during the war, support to IDPs in specific regions, first aid and safety trainings for volunteers and citizens, educational programmes for children, as well as support to preparatory work for economic recovery. In addition, 13 smaller scale initiatives were supported through the EaP Civil Society Fellowship programme. Find more about the results of the Call here and read the stories about other supported initiatives here.