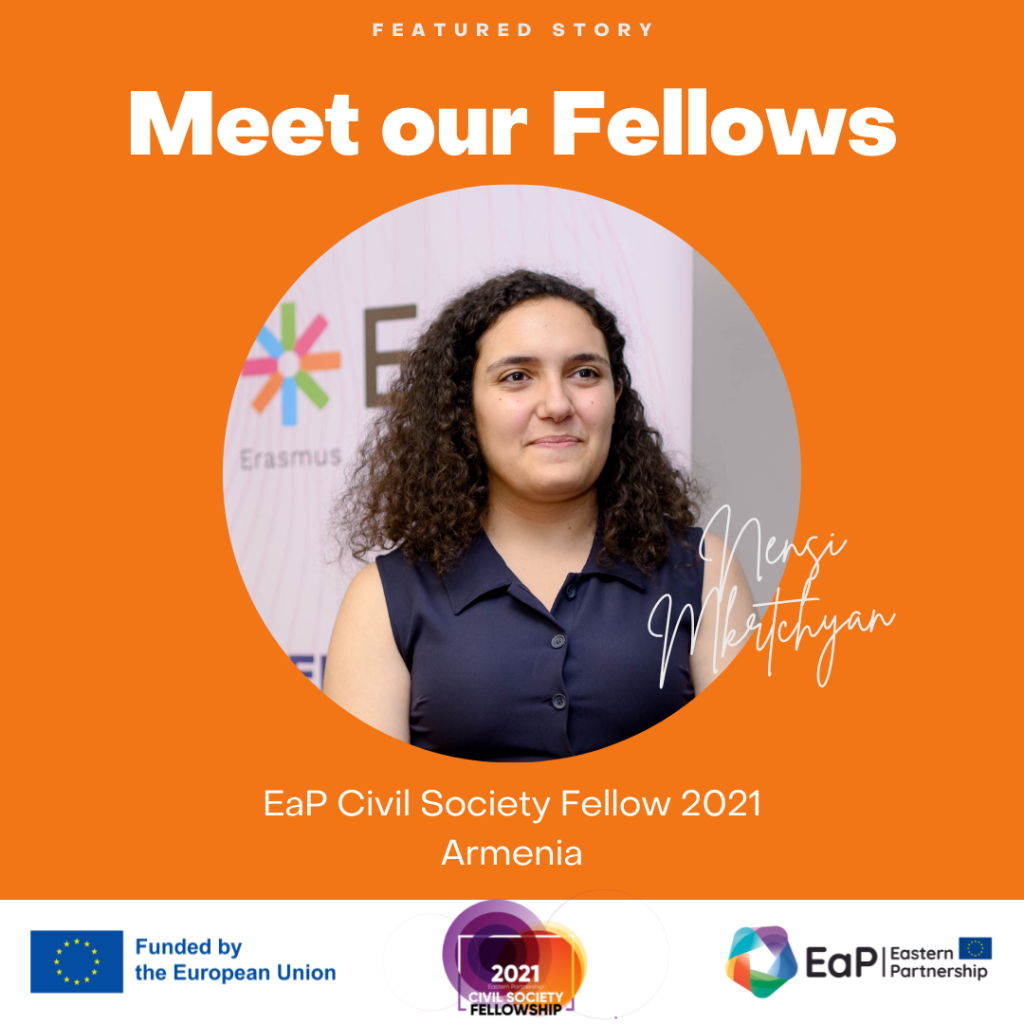 "I feel like I was born to volunteer!", says Nensi Mkrtchyan as she explains about her first experience with European Volunteer Service (EVS) in Armenia.  "It was a wonderful learning experience, meeting with young people from France, Spain, Italy…and it showed me that schemes like EVS demonstrate how united people can be without borders!"
After supporting EVS, Nensi learned all about the Erasmus+ programme and realised that Armenia would benefit from having a network that pooled the experience of Erasmus students.  Thus, in 2021 the Erasmus Student Network in Armenia, founded by Nensi, was formally registered and joined the global ESN.  In order to strengthen the work of the network Nensi wanted to build the capacity for mentoring among the students and therefore designed her Fellowship around the concept of 'MEntor – Me as a Mentor'.
Through the Fellowship Nensi has been able to research successful mentoring schemes of ESN Croatia and others, and develop Armenia's first ever bi-lingual handbook on mentoring.  She has also created a cluster of young mentors within ESN Armenia and supported them through the delivery of a training on how to mentor effectively.  "I want the ESN members to use mentoring as a tool for personal development, given that the relationship and sharing between mentor and mentee is equally rewarding for both".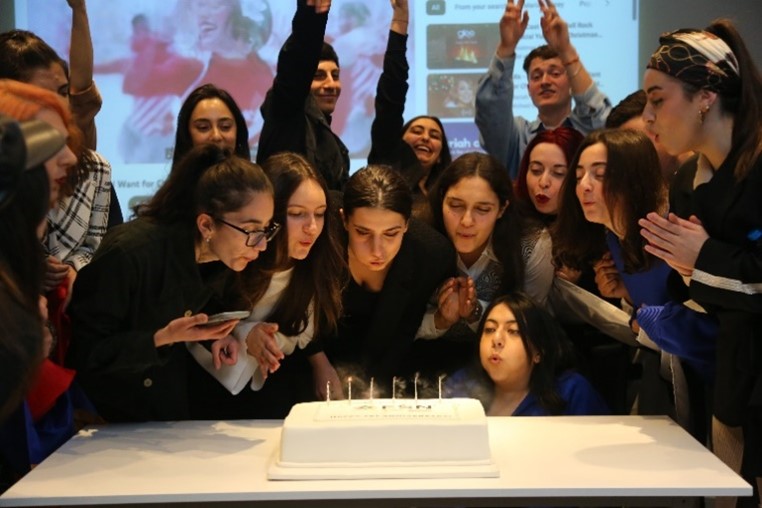 The highlight of Nensi's Fellowship has undoubtedly been her project's final event at which the handbook on mentoring was formally launched in the company of the ESN members, the EU Delegation in Yerevan, and other volunteer-focused stakeholders.  The event also coincided with ESN Armenia's 1st anniversary, so the Fellowship ended with a birthday cake!
Nensi is currently enrolled in an Advanced Master's programme of European Interdisciplinary Studies at the College of Europe in Natolin (Poland), but is clear that her future lies with contributing to the development of Armenia. "I envisage that I will always be occupied with activities that are non-profit and public service oriented, and would like to do as much as possible to help Armenia get closer to the values and opportunities of the EU".
If you would like to know more about mentoring and the work of ESN, then please contact Nensi through Erasmus Student Network in Armenia.
If you want to know more about the results of Nensi's Fellowship project, please download her latest publications:
Find other Featured Stories of our EaP Civil Society Fellows here. 
Background information:
Nensi Mkrtchyan is one of the Fellows of the Eastern Partnership Civil Society Fellowship programme funded by the European Union. Its main objective is to support civil society activists or civically minded people from Armenia, Azerbaijan, Belarus, Georgia, Moldova and Ukraine who demonstrate a deep commitment to leading positive social change in their communities. The Eastern Partnership Civil Society Fellowship programme has been running since 2017 and today the Fellowship alumni has over 130 Fellows from across the six countries of the Eastern Partnership. Details about the Fellows and their Fellowship projects can be found here.