by Mari Chakryan, Local Correspondent from Armenia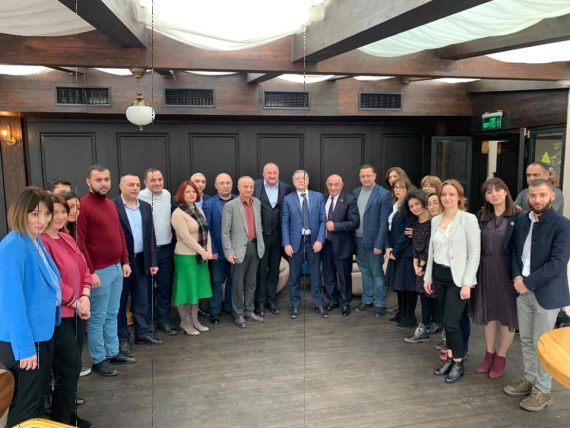 At this very moment, when Armenia is on the way to reforms in several sectors, it would be very useful to take into account the lessons learned from our neighbors who have already gone through the same path. The education system is an important part of political and social processes. Certain issues have already emerged in our country and, in this case, we have a chance to mitigate them and make justified solutions, considering the experience of our neighbors.
The reforms in Georgia started nearly in the same baseline conditions: a post-soviet higher education system, few excellence clusters, corruption, autonomy – "no accountability", outdated infrastructure, limited international collaboration and human resources, low salaries for professors and researchers, and etc.
Georgia managed to almost eliminate corruption in the education system. "When I speak about corruption, my students are surprised, they don't believe that it could be possible to be admitted to university by paying bribes before"- Giorgi Margvelashvili, former President of Georgia (2013-2018),former Minister of Education and Science of Georgia (2012-2013), who is also a Philosophy professor in HEI, noted. We have learned from Georgia's experience that reforms should be based on clear values and, in this case, it is important to have a political agenda. The lack of political will, the frequent changes of policy makers, the personal ambitions of each new minister (Georgia has had 14 Ministers of Education during the last 20 years), the inconsistent implementation of the reforms have led to major problems, many of which nowadays affect the quality of education.
The role of learners and teachers, the main education stakeholders, is crucial. The sooner they are evaluated and become the main "players" of the reform, the more that reform is likely to  succeed.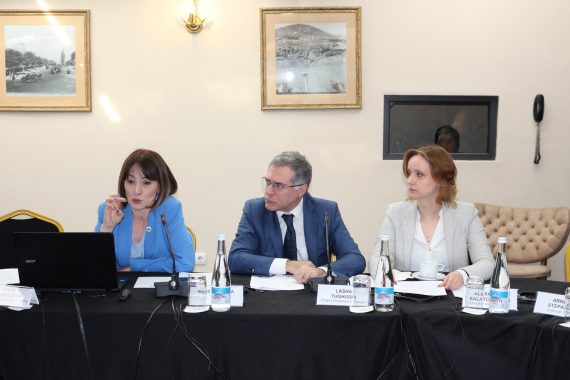 During reforms another major issue in Georgia was  poor communication. Reforms were implemented without the involvement of all stakeholders in the decision-making process. "…in a hurry, Irine Darchia, Higher Education Reform Expert of National Tempus/Erasmus+ Office Georgia commented. Implementation of rapid reforms endangered the process of reform itself, causing tensions, conflicts, most of which do not benefit the quality of education.
Conflictual situations especially arose in the process of integrating research institutes within the Higher Educational Institutions. Scientists in Georgia did not have active trade unions or associations, and their common interest was not substantially represented.
With my colleagues from the Civic Initiative for Education in Armenia I participated in the "Reforms in the Education Sector" study visit in Tbilisi from 31 January to 2 February 2020. The study visit was organized by Public Movement Multinational Georgia (PMMG) with financial assistance provided by the National Endowment for Democracy (NED).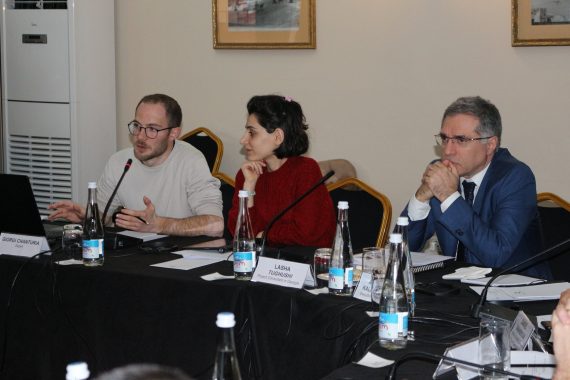 My colleague, George Chanturia, 2018 EaP Civil Society Fellow  was one of the speakers. He spoke about the general education system reform in Georgia. We can learn useful lessons for Armenia from here as well. There are independent associations of teachers of mathematics, chemistry, physics, and other subjects, who hold regular meetings, professional discussions, and teacher professional development trainings. In Georgia there is also a Parents' Union and Georgian Coalition for Education for All, which organizes teacher enhancement events every year, such as "Top 10 Teachers of the Year" Award. Georgia has adopted a policy of increasing teachers' salaries.  Reaching retirement age, more than 5,000 teachers have decided to leave their job and get a two-year lump sum salary and insurance – this is an unprecedented act for the last two decades.
All of these offer important lessons for Armenia's educational reform.
A special session was held on higher education and science in the Parliament of Armenia on February 24, which had been announced in advance for the CSOs and other participants so they can provide comments. Members of the Civic Initiative for Education also participated in the session and presented proposals, in particular, that Armenia should not repeat Georgia's attempt to join the National Academy of Sciences to higher education institutions, and implement reforms in a slow-paced, more participatory manner, hearing the voices of all parties. Minister of Education, Science, Culture and Sports Arayik Harutyunyan assured that the proposals will be taken into account. However, no practical steps have been taken since the meeting.
This article was produced by Mari Chakryan, the Project's local correspondent and EaP Civil Society Fellow from Armenia in the framework of the EU-funded 'Eastern Partnership Civil Society Facility – Regional Actions' Project. Its contents are the sole responsibility of Mari Chakryan and do not necessarily reflect the views of the European Union or the Project
Read more about our local correspondents here.