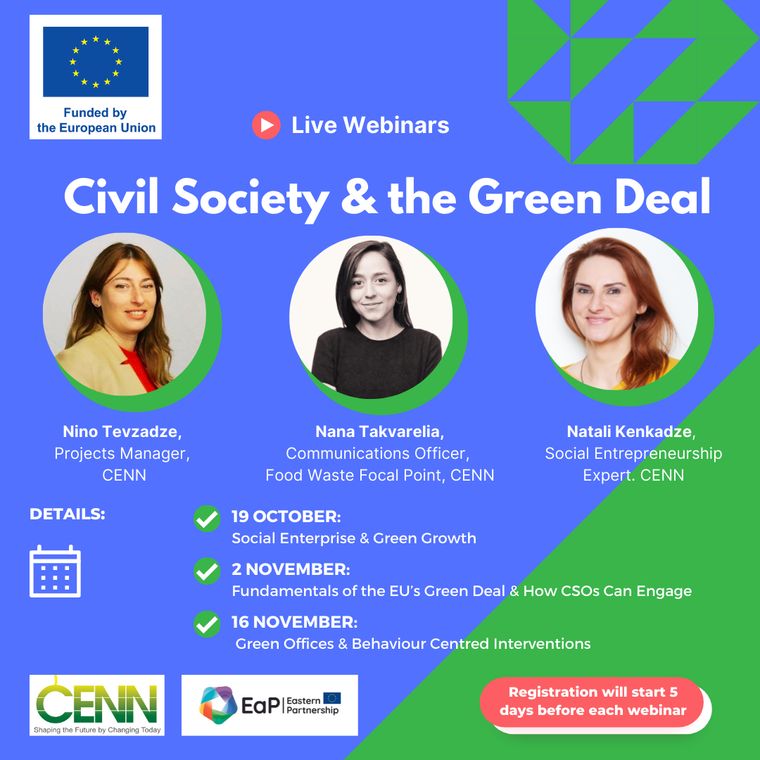 In 2020 the European Commission launched a series of policy initiatives to drive sustainable economic growth and reduce greenhouse emissions.  The initiatives are collectively called the 'Green Deal' and are highly significant not only for EU citizens but also for the future of communities in the Eastern Partnership countries.
To help you navigate the significance of the 'Green Deal' and to learn more about how civic activists in the six countries can contribute to more carbon-neutral growth and prosperity, please join our webinar series of 'Civil Society & the Green Deal'.
We are delighted to be partnered by the highly regarded 'green' platform CENN, in bringing you expertise and practical experiences to be shared in 3 webinars:
Registration is open to all.  The webinars will be delivered in English.