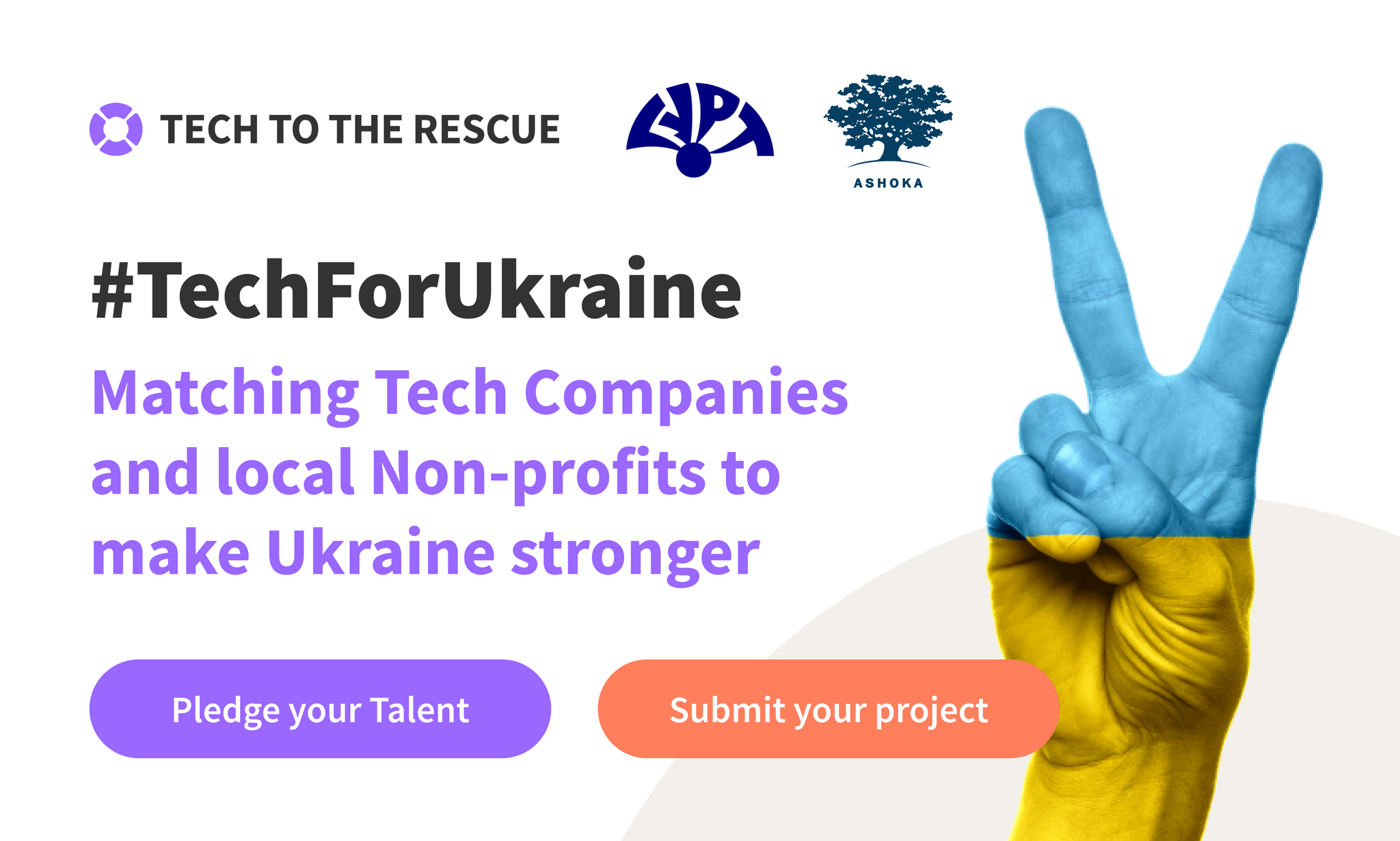 Tech to The Rescue stands with Ukraine and offers free digital services to CSOs working in and for Ukraine!
The Tech to The Rescue foundation invites Ukrainian and international CSOs that are working in Ukraine and need help with digital tools to join its #TechForUkraine campaign. The CSOs will be matched to one of the 500+ tech companies offering free tech services to Ukrainian civil society, from improving the organisation's cybersecurity to installing donation modules, from safe communications to building databases. 28 projects submitted by CSOs have already been matched, and the first three solutions were already launched!
Submit your project today https://techtotherescue.org/ngo/tech-for-ukraine.