by Maksym Mazypchuk, Local Correspondent from Ukraine.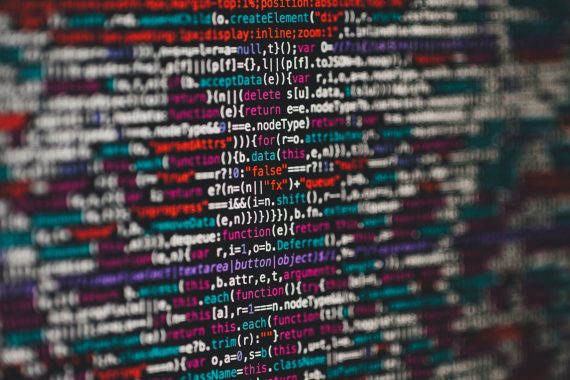 The Cabinet of Ministers of Ukraine declared 2020 to be the year of total national digitalization. A big part of this ambitious plan relies on using open data for improving governance and developing e-services.
Ukrainian CSOs with international donors' support made a remarkable contribution to the increase of open data use in many spheres. In 2015, the public e-procurement system ProZorro was collectively developed by a group of volunteers, CSOs, the business community and Ukrainian national authorities.
Since 2014, Ukrainian civic tech NGO Social Boost promotes open data and coordinates socially impactful IT projects. Existing projects, such as TAPAS (Transparency and Accountability in Public Administration), aim to help the Ukrainian government implement open data policies. CSOs' experience and expertise are crucial for a successful digital transformation.
Civil society in Ukraine uses the potential of the open data for the development of e-democracy, public participation, monitoring of state spending and plays a significant role in digitalization processes. CSOs continue to enhance local authorities' transparency, accountability, and efficiency. An ongoing decentralization reform is empowering local communities but, in the regions, open data policy and its use are still poorly developed.
THE COMMUNITY TARGETED OPEN DATA PROJECTS IN 2019
E-Community: electronic services in united territorial communities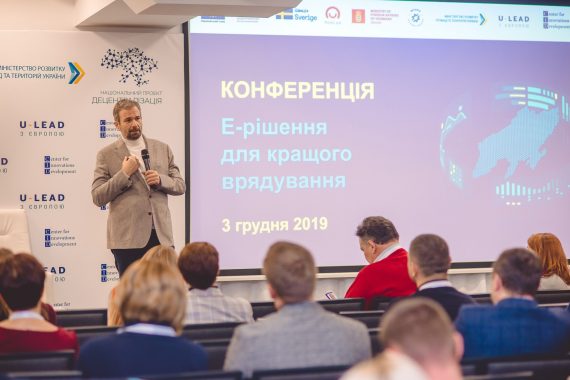 In 2019, the Center for Innovations Development, supported by the programme U-LEAD with Europe, organized and implemented the project "E-solutions for communities" , which allows communities to analyse data and make data-driven decisions.
An ongoing decentralization reform empowers local communities and causes services development, which meets the local needs of UTC (united territorial communities).
Serhiy Loboyko, Head of the Center for Innovations Development is at the forefront of the development of data driven solutions for communities.
«E-solutions for communities" provides cloud solutions for communities, which are the same time users of the platform and providers of data. Data interoperability is used for combining distributed components. Every community and government institution can use our IT-solutions.
In October, as an experiment, we opened the address register for free use. In Ukraine, this is a major problem: there is no united registry, no united database. All central authorities have their own registries. We noticed that in many state registries entire streets are missed. There is no unified and accessible address register in Ukraine, and we decided to solve this problem. Even oblasts centres such as Kharkiv began to join us. This is just an example, one tool, but properly managed it now used in other areas.
The lack of unified registers during a process of national digitalization can lead to legal conflicts. This is an important part of the open data problem. Implementing a unified UTC register, we receive an accurate demography of every village. An e-solution project does not require expensive IT-professionals and IT infrastructure from local authorities. An integrated cloud solution is inexpensive, adaptable and resolves data duplication problems. Open data is not only an instrument for monitoring but also a tool for transitioning to a new level of governance.
IT solutions are usually more successful, more customer-oriented if they not are developed by the government: there are practically no qualitative state statistics or high-quality registers in Ukraine. In our project, we have changed the approach. We included in the process of data generation a grass-roots level source not at the central level but at the micro-level,» – Serhiy Loboyko, Head of the Center for Innovations Development.
Transparent cities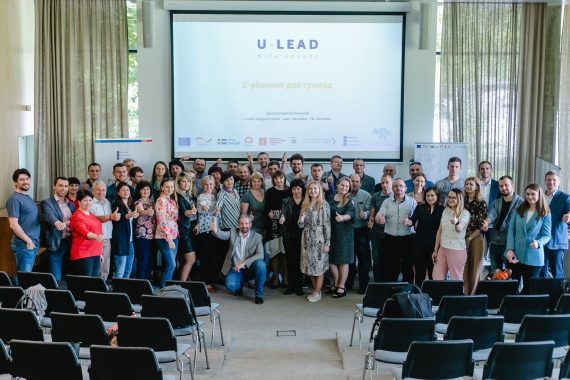 Transparent Cities is a program of Transparency International Ukraine for promoting the accountable development of  cities. Within the project, a methodology to assess the transparency of cities was developed.
Since 2017, Tl Ukraine has published the Transparency Ranking of 100 Ukrainian cities. According to the methodology, TI Ukraine assesses the transparency of the cities and ranks them according to it.
During project implementation, many cities managed to improve their transparency score. Such cities as Mariupol, Drohobych and others were awarded the Transparent City Title by reaching a score of 80+ points in the ranking.
In 2017, the mobile app "Drohobych Smart City" was developed. Since then, it has been constantly improving and offering new services.
City councils are actively working to increase their positions in the rating. First and foremost accountability and high rating allow city councils to attract funding and investments. The project helps municipalities to work more effectively to make data available to all, by encouraging the use, reuse and free distribution of datasets. Data transparency promotes business creation and innovative citizen-centric services.
Dani mist project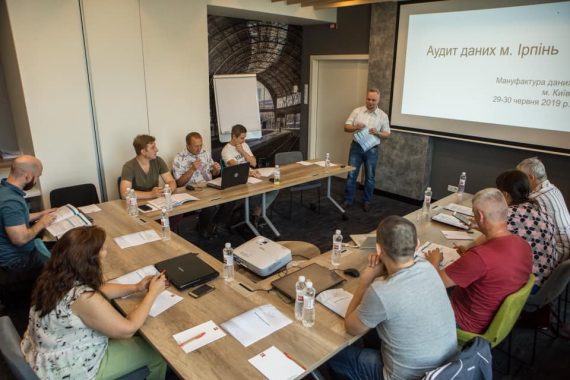 TechSoup supported by NEd implemented the Dani mist project, which helps to implement open data policies in small municipalities and supports the development at the local level with a special focus on united territorial communities, which have little support from the central government or international donors.
Local officials and activists from 30 cities across Ukraine were trained on how to work with collecting, analysing, cleaning and visualization datasets. The project assists local authorities and citizens make better use of open data for local development. Within the Dani mist project, an audit methodology was developed to help city authorities identify the condition and quality of their data sets and determine the most needed improvements.
What next?
The cooperation of local authorities, municipalities, and CSOs is crucial in building an open data ecosystem. For civil society, this means continuing to do the hard work of developing cooperation with the Ukrainian government, municipalities, and UTC.
As of today, the open data ecosystem in Ukraine is not well developed. That is why many state and local institutions develop their registries and data sets selectively. Thoughtful open data policy with the involvement of CSOs and the business community could make governance more efficient.
This article was produced by Maksym Mazypchuk, the Project's local correspondent and EaP Civil Society Fellow from Ukraine in the framework of the EU-funded 'Eastern Partnership Civil Society Facility – Regional Actions' Project. Its contents are the sole responsibility of Maksym Mazypchuk and do not necessarily reflect the views of the European Union or the Project.
Read more about our local correspondents here.