by Stas Ghiletchi, Local Correspondent from Moldova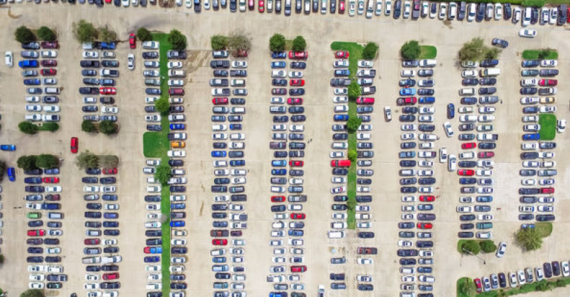 The good news is that more and more countries are starting to lift restrictions on social and economic life imposed due to the COVID-19 pandemic. But even better news is the fact that governments are aiming to rethink and rebuild their economies in a different way. A way that will build a society that will work for all.
One specific area that is being transformed, especially by local governments around the world, is the urban planning and city transport. A number of European cities, such as Milan, Manchester and Liverpool, but also American cities such as New York and Los Angeles, are reopening mobility in a way that favors pedestrians and cyclists.
The Association Agreement between the EU and the Republic of Moldova mentions that authorities should promote efficient, safe and secure transport operations as well as inter-modality and interoperability of transport systems and contribute to the long-term objective of sustainable development and greening of the economy. But despite this fact, in the last several years, little action has been taken in order to bring to reality the agreed objectives.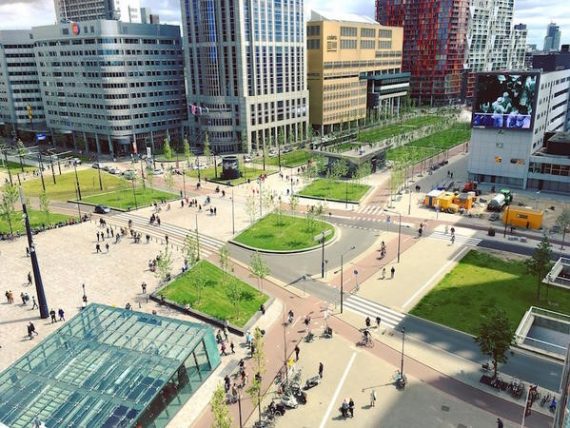 According to the data, 27% of CO2 emissions come from transport, out of which 22% is generated by private and commercial vehicles. The economic cost of premature deaths due to pollution in the Republic of Moldova is USD 3208 million (World Health Organization report). At the same time, the use of private vehicles is steadily increasing. The total number of cars registered in the capital city of Chisinau reached 307,000. This number represents a 10% increase compared to data from the last year. This data confirms that the use of private transport is becoming the preferred option for citizens to the detriment of public transport.
But the current crisis represents a perfect opportunity to take a break and reflect on our economic, social and financial goals. Thus, it is very welcoming and encouraging that the Chisinau local authority decided to pilot dedicated bus lanes on several main boulevards. Although, civil society, citizens, and public transport experts had long advocated for such bus lanes, the local authority was reluctant to accept the idea, fearing that this will further increase congestion, reduce parking spaces and enrage the drivers of private cars. According to  preliminary data, the dedicated bus lanes are expected to increase the average speed of public transport by 25% and reduce travel time by at least 3 minutes on each segment of dedicated bus lanes. Hopefully, it will encourage citizens to use public transport more often. In the past several years, the number of people using public transport has been declining.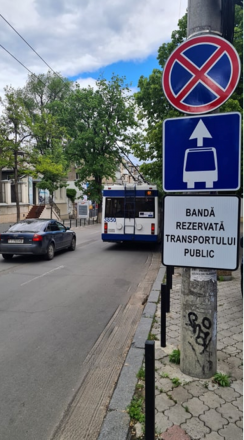 As it happened in other cities, at the initial stage, dedicate bus lanes might create problems. For most car users this policy would seem unfair and disadvantageous as congestion is already very high, but for other residents who use public transport on a daily basis, the benefits are considerable. A reduced travel time of just 3 minutes might seem very little, but if we take into account that the corridor is used by over 60 public transport units per hour, then the passengers could save up to 600 hours combined per day. This result far outweighs the inconvenience caused to car users.
But this small success must be multiplied in order to be able to truly achieve a friendlier city for all citizens. For example, parking in Chisinau is still free and authorities are losing significant revenue that eventually could have paid for better sidewalks, new public transport or more parks and playgrounds for children.  The local authorities should use this crisis as an opportunity to pave the way towards a more sustainable transport that will solve the modern challenges of urban mobility.
This article was produced by Stas Ghiletchi, the Project's local correspondent and EaP Civil Society Fellow from Moldova in the framework of the EU-funded 'Eastern Partnership Civil Society Facility – Regional Actions' Project. Its contents are the sole responsibility of Stas Ghiletchi and do not necessarily reflect the views of the European Union or the Project.
Read more about our local correspondents here.