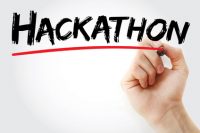 Technology alone is not the solution, but it is essential for success of a modern society. Citizens and governments around the world use IT to strengthen the dialogue and co-operation and to ensure that public policies and services respond to citizens' needs. From on-going feedback and crowd-sourced input to more structured digital data collection, to access to large data sets and improved data visualization – the field for potential application of IT solutions is expanding daily.
The Project aims to contribute to the improvement of dialogue and partnership between civil society and governments of the Eastern Partnership countries by developing IT tools for eTransparency and eParticipation.
These tools will empower digital participation of civil society in collecting and analysing data, will improve transparency and communication of governmental decisions and spending, and will enable broader participation in decision making. They will also help improving public services in EaP countries, with a focus on services provided to citizens by the civil society (Citizens2Citizens services).
EaP Civil Society Hackathons
To develop such IT tools, the Project Team will organise a series of regional hackathons – special events that would bring together civil activists and IT professionals from EaP countries to work face-to-face on software projects. At the end of each event, participants and independent judges will vote for the best IT tool developed during the hackathon, and the Project Team will ensure that this idea is fully developed and launched by the winning team in the following months.
Who can participate?
Participation in the Project hackathons is free of charge and open to any citizen or civil society organisation from an EaP country that has an idea for an IT tool that would:
improve transparency and communication of governmental decisions and spending, or
improve citizens' access to public information, or
enable dialogue and cooperation between civil society, business, academia and government, or
improve existing or suggest new digital services provided to citizens by civil society or government, or
help citizens more efficiently participate in country's life, etc.
The Project especially welcomes IT professionals – designers, coders, QAs, front-end / back-end developers, and all others that want to help the civil society enthusiasts translate their ideas into reality.
How to participate?
Sign up for the Project email alerts, follow the Project's Facebook account or check our specific Hackathon website to stay updated on the upcoming events
Register for the next hackathon with the nearest call of ideas announced at the Project website
Join us at the next upcoming event
Questions left?
For more information on IT tools development and hackathons please contact the Project Team at [email protected]